UOB KAYHIAN

RHB

Banking – Singapore

Is This The Best Time Or The Worst To Buy Banks?

Banks' share prices are near five-year lows. Based on our sensitivity analysis, current share prices of DBS and OCBC have factored in NPL ratio reaching 4.0-4.5% by end-21, which are higher than their peak of 2.9% and 1.7% respectively during the GFC. The sell-down could persist a little longer but a trough is in sight. Our top pick is OCBC as its 2020F P/B of 0.74x is below trough P/Bs for five out of the past six crises. BUY DBS for 2020 dividend yield of 7.8%. Maintain OVERWEIGHT.

Wilmar International (WIL SP)

Lower CPO Prices; Still BUY

 Maintain BUY with a new SGD4.30 TP from SGD4.77, 39% upside and 4% yield. In view of the COVID-19 pandemic, we expect CPO demand to weaken from the EU, US, and China. Indonesia's biodiesel demand may also come off. Additionally, the negative sentiment surrounding commodities and the general economic environment will mean that CPO prices may take some time to recover, in our view. This lowers our earnings forecast and valuation targets. The China IPO remains the key for Wilmar International's share price recovery.

RHB

RHB

First Resources (FR SP)

Lowering CPO Prices, Maintain BUY

 Maintain BUY, with a lower TP of SGD1.20 from SGD2.00, 14% upside and c.3% yield. After imputing our revised CPO price assumptions, we have cut our earnings for FY20F by 17%. Despite the lower CPO price environment, we believe FR's share price correction has already reflected the risk of lower prices, as valuations are already below 1SD of historical mean.

Golden Agri (GGR SP)

Lowering CPO Prices; Downgrade To SELL

 Downgrade to SELL from Buy with a lower SOP-derived TP of SGD0.125 from SGD0.25, 10% downside. After imputing our revised CPO prices assumptions, we cut our FY20F earnings by 55% and FY21F-22F by 15-16%. While the weakened CPO prices are partly buffered by Golden Agri's downstream segment, valuation seems expensive vs peers – it is currently trading at a hefty 28x, even after its recent price retracement.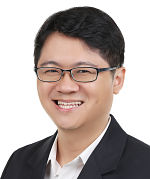 Check out our compilation of Target Prices