RHB

PHILLIP SECURITIES

Fu Yu Corp (FUYU SP)

Opportunity To Accumulate; Keep BUY

 Keep BUY and SGD0.32 TP, 60% upside, 8.5% yield. As the majority of Fu Yu Corp's production capacity is in Malaysia and Singapore, the COVID19 pandemic should be a boon for it. Also, China is slowly recovering from the outbreak, and factories are resuming operations and ramping up production. Margins should remain sustainable, and the recent correction allows investors to buy this net cash company at a more attractive FY20F yield.

Singapore Strategy

Top 20 net cash to market cap companies

SINGAPORE | STRATEGY SNIPPET

 With the market in a tailspin, we will periodically screen companies that enjoy some of the strongest balance sheets in comparison to their market cap.

 Our screening criteria for the Top 20 net cash to market capitalisation companies are: i)company has to be above S$100mn in market capitalization ii)excludes financial companies (a large part of their cash holdings are customer deposits).

 Some of the stocks generated in our screen are under our coverage – Penguin International and PropNex. We have a BUY recommendation on both companies.

 The screen not only shows the healthy balance-sheet of the company, but it can also reflect how cheap the valuations of the company especially when we strip out the cash.

UOB KAYHIAN

CGS CIMB

STRATEGY – SINGAPORE

COVID-19 Impact

The duration of the COVID-19 outbreak is a key unknown factor affecting markets and the economy. Policy measures have been implemented and it appears that further aid will be forthcoming from the government. Our sensitivity analysis indicates that in a worst-case scenario, almost all sectors would see double-digit earnings decline with telcos showing the most earnings resilience. We continue to advocate selective buying of blue-chip stocks given the STI's near-trough P/B level of 0.9x for 2020F.

Vicom Ltd

Roadworthy

■ Vicom is Singapore's largest vehicle inspection service provider with 74% market share in 2018, according to its annual report.

■ Management expects stable growth for its vehicle inspection segment in FY20F, due to more private car owners renewing their COEs.

■ Net cash position with FCF generation of c.S$30m/annum over the past 5 years. It currently trades at 23.9x TTM P/E and historical div yield of 5.0%.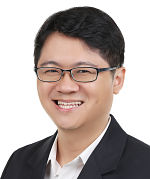 Check out our compilation of Target Prices