Urban Commons LLC, Eagle Hospitality Trust's Sponsor, and the Manager have taken a variety of proactive asset management and operational initiatives in an effort to preserve and enhance portfolio performance amid softening US lodging market fundamentals and uncertainties surrounding the impact of the Covid-19 virus.

These initiatives are meant to improve operating efficiencies and drive revenue growth, the Manager said in a filing on SGX.

Upgraded nine property managers
In 2019, Urban Commons as the Master Lessee upgraded nine property managers, representing half of EHT's portfolio to larger, more institutional and globally recognized operators that maintain higher standards and industry leading best practices.

Urban Commons identified three more property manager changes, including the consolidation of the property management at EHT's three Denver assets, which are expected to occur in 2Q 2020.

In addition, a brand realignment strategy included The Renaissance Woodbridge becoming Delta by Marriott Woodbridge in 3Q 2019, a brand with a more modern positioning and more efficient cost structure.

Two more brand changes are planned for 2020 and 2022, utilizing a similar strategy aimed to optimize the assets' positioning in their respective markets.


Strategies to raise revenue
Revenue improvement strategies include:

• a new income-guaranteed parking management contract with a third party operator at 12 hotels, starting in April 2020;



•

an enhanced dynamic pricing strategy through a supplemented sales force; revenue management support through major brand partnerships;



•

new Corporate Revenue Directors in the Lessee's operational team;



•

a revenue enhancement team that has already begun implementing revenue improvement strategies throughout the portfolio; and



•

a bolstered events department to improve production and expansion into new areas, including eSports and Virtual Reality.

Implemented cost-saving initiatives
In addition to focusing on revenue growth opportunities, EHT has implemented cost-saving initiatives, including:

•

expense reduction strategies as part of a formal competitor analysis done in conjunction with an independent consultant;



•

energy cost reductions in de-regulated markets through strategic partnerships;



•

portfolio-wide labour savings initiatives; and



•

county and state tax assessment appeals through independent tax consultants.


Lastly, the Managers reiterate that the Sponsor's significant recent capital expenditure program of approximately US$174 million, including approximately US$103 million of projects completed in 2018 and another approximately US$44 million of projects completed in 2019, was designed to allow EHT's assets to maintain and improve their respective market share.


Managing assets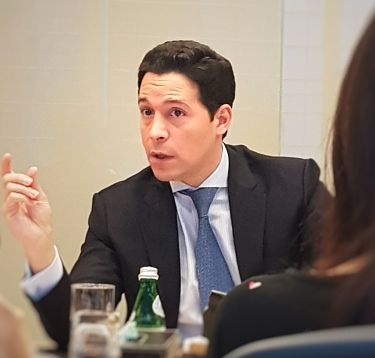 "As part of our duty to drive asset management, we continue to work closely with the Sponsor across a variety of initiatives. Amid softening fundamentals and uncertainty around the Covid-19 virus, it is important to remain vigilant in preserving and enhancing our operations."

-- Salvatore G. Takoushian,
CEO and President of the Managers,
The capital investment was financed by the Sponsor; the lion share of the investment occurred before the IPO with the goal of avoiding any major operational displacement and capital overhang that might otherwise impact EHT post-listing.

Ramp-up associated with this investment will continue through 2020.

Despite significant disruptions in 2019 at EHT's largest asset, Holiday Inn Resorts Orlando Suites associated with a category-5 hurricane and construction delays at five of its assets, RevPAR still outperformed competition by 3.7% on a portfolio basis.


Improving revenue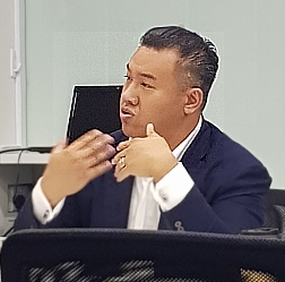 "EHT has gone to great lengths to improve portfolio revenue strategies and cost efficiencies, which is in-line with a commitment to deliver greater value to shareholders. These initiatives are meant to allow our properties to remain competitive in the face of external challenges."

-- Howard Wu,
Founder and Principal of Urban Commons
International bookings at EHT's portfolio represent only 11.0% in 2019, with a significantly smaller proportion coming from regions in Asia and other parts of the world more exposed to the Covid-19 outbreak.

The US lodging market, while not immune to the impact of the virus, has experienced a lesser impact than China and other surrounding markets that rely more heavily on Chinese tourism.

EHT is trading at an Annualized Dividend Yield of 15.7% and a 59.1% discount to Net Asset Value based on a closing share price of US$0.365 as of 3 March 2020.