Peak Group's Anthony Wong shares his thoughts from 12 years of experience
Investing in online businesses requires a special set of tools -- a keen eye in spotting the potential in start-ups, as well as an acumen in assessing the founders' knowledge, passion, connections and business smarts.

I spoke with one investor who has thrived in this space -- Anthony Wong (photo), a Singaporean national and Chairman and CEO of Peak Group (http://peakgroup.com.hk/).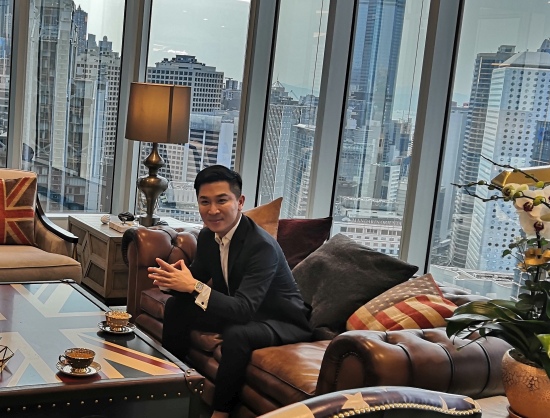 Anthony, 44, founded Peak Group in 2008 in Singapore. It was a time when WeChat, Whatsapp, Grab or Uber hadn't been born yet. The word FinTech was familiar to few, and investment in the space was minimal.

A lot has happened since then. Mobile payment, big data and artificial intelligence are deeply embedded in consumption, transportation, education, healthcare and many other aspects of our lives.

Behind these disruptions are inventors, entrepreneurs and investors. Investors provide not only the lifeline, funding, to these young companies, but more importantly, their experience, network and advice.

Invest in People

"We invest in people," shares Anthony. "Ideas are of course important, but I care more about the entrepreneur's drive and passion, his beliefs and his business philosophy. We only invest in companies who, like us, also value transparency, trustworthiness and fairness."

With over 12 years of investment experience, Anthony has developed a keen acumen, especially in reading people. "Five years ago, a young entrepreneur came to see me and talked about his idea at 6am before I headed to the airport. Despite coming from a rich family, he worked on his idea and his company 14 hours a day, 7 days a week. I thought to myself, this was a good start."

The young entrepreneur was Chen Xiaoliang, Chairman of Duiba Group (1753 HK). Duiba is a user management SaaS provider for online businesses and the leading interactive advertising platform operator in China. In Duiba's early years, Anthony worked closely with the founder and the team, providing strategic guidance and sharing connections. Duiba was listed on the Hong Kong Stock Exchange in 2019. With a circa 12x return, Duiba became another successful investment story for Anthony and Peak Group.

Mindfulness and Diligence


First hour of day…
"While I might be a workaholic myself, I try my best to be mindful. The first hour after waking up every day is usually for meditation, reflection and planning. With a clear vision and plan, I go ahead to execute it and make every day count."

-- Anthony Wong

Anthony has lots of patience and persistence to succeed in investment. Citing Warren Buffet who is still healthy and active in investment at 90 years of age, Anthony clearly takes religious effort in keeping the mind and body healthy.

"It's a marathon, not a sprint," Anthony said, "I'd rather dig deep on things even if it takes more time. I draw lessons from failures with thorough reflection and consultation with my team and experts."

With such conscientiousness, Anthony has built an investment portfolio that spans technology, IT, telecommunications, media, financial services, fintech, architecture, gaming, digital marketing, cybersecurity, blockchain and big data analysis in Singapore, Mainland China, Hong Kong, Taiwan, Japan, India and Southeast Asia. Through angel investments, VC, PE and other vehicles, Anthony has led Peak Group to achieve a compound annual growth rate of more than 20% in investment returns for 10 straight years.

Foresight and Vision

Amongst Anthony's investments in the early years, a significant portion was in Greater China. It was well before many industries woke up to the revolutionary impact that mobile payment, online marketing, big data and AI had on their future.


Keep a clear head
"When easy money chases ideas in an investment frenzy, it's crucial for an investor to have a clear head. These emerging sectors propelled by new technologies will consolidate too, just like traditional industries. At the end of the day, it's all about the platform's core competence, its operational efficiency and reliability."

-- Anthony Wong
Similar to China, India has also adopted FinTech in its economy. "The technological disruption to the Indian economy reminds me of what happened in China 10 years ago. Despite the economic cycles, India is still one of the fastest growing economies in the world," Anthony said, "Their young people are driven, the government is supportive, and the market is well supported by the world's second largest population. I see great potential in India."

In the second half of 2019, Anthony made several investments in India's promising FinTech companies. One of these was CashMama, a mobile financial technology platform that provides users with convenient and swift financing services.

While the middle-class in India has grown more aspirational, obtaining loans from traditional banks has not been easy. One reason is the lack of credit records. CashMama is one of the many innovative FinTech platforms that serve a significant part of the unmet financing needs. By providing easy access to ready information and products, people can now make easier financing decisions. At the same time, big data and advanced algorithms have helped build the credit record for more people, which makes credit risk management easier for lenders.

Help the Companies Grow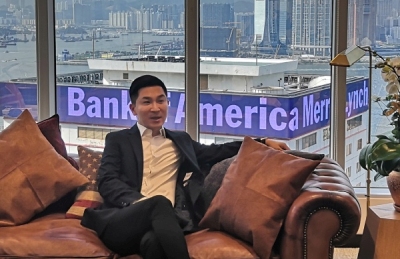 "Investment to me goes far beyond just pursuing returns. It's about what scale of problems you help to solve, and how many people can benefit," said Anthony. Having witnessed many successes and failures in the development and commercialization of FinTech platforms in other parts of Asia, Anthony is confident that there is tremendous value that he and his team can bring to both the companies and to the consumers and tech users in India.

"I have a lot of friends with the right expertise and resources in Greater China and Singapore who can help these platforms grow in India. It's part of my mission to share these resources, guide the companies along the way, and help them realize their dreams. That gives me great satisfaction."


Return to Society


Like many successful businessmen and investors, Anthony believes in returning to society. Before moving to Hong Kong several years ago, Anthony was a grassroots leadership member of Citizens' Consultative Committee in the People's Association in Singapore, where he actively participated in and made donations to non-profit social movements, such as Circles of Hearts by National Kidney Foundation of Singapore and Kindness Movement Singapore. In 2019, he became a committee member of the Ten Percent Donation Scheme Foundation, which aims to alleviate poverty and improve the learning environment for poor children in Hong Kong and Mainland China.


"As an investor, I enable young companies and entrepreneurs to grow, with a larger goal to improve people's lives. Charity is a more direct way to reach this goal, and it shares the same spirit of giving and enabling." said Anthony.