RHB

RHB

Wilmar International (WIL SP)

Risks From COVID-19; Maintain BUY

 Maintain BUY with new TP of SGD4.43, from SGD4.75, 8% upside plus c.3% yield. As Wilmar's FY19 results announcement draws near, we now expect the group to receive the CSRC approval post-results, and the valuation of its China unit should roll over, with FY19 as the base year. Amidst the COVID-19 outbreak, we do not expect demand for staples to be severely impacted. However, there could be some downward pressure on margins due to disruptions in the global supply chain.

UnUsUaL (UNU SP)

Weaker-Than-Expected 3QFY20; Still BUY

 Keep BUY with a new SGD0.35 TP from SGD0.38, 67% upside. UnUsUaL reported a weaker-than-expected 3QFY20 (Mar), with PATMI and revenue up 15.4% and 66.4% YoY. Margins were lower, mainly on reduced margins from overseas projects and higher costs – this was partially due to upfront costs being booked ahead of delayed or postponed concerts and shows. Tough times lie ahead for UnUsUaL due to the current COVID-19 virus outbreak, but we are still confident on the long-term viability of the business and maintain our call on this counter.

RHB

CGS CIMB

Singtel (ST SP)

NBN Respite, Guidance Tempered (Again)

 Maintain NEUTRAL with new SOP TP of SGD3.45 from SGD3.50, 5% upside and 5.3% yield. 9MFY20 (Mar) core earnings missed our/consensus estimates as the enterprise business remained soft alongside heightened mobile competition in Indonesia. Post results call, we cut FY20F-22F core earnings by 4-12%. We expect the recovery in enterprise revenue to be pushed back due to the Covid-19 outbreak and still challenging business dynamics in Australia. Key risks: competition in key markets, continued enterprise weakness and lower prospective dividends.

Genting Singapore

Covid-19 headwinds in ST but good LT play

■ FY19 adjusted EBITDA of S$1.19m was ahead of our FY19 forecast (S$1.10bn) on lower opex but in line with consensus's S$1.17bn.

■ The covid-19 outbreak will have short-term repercussions on FY20F EPS given fewer incoming tourists. We cut our FY20F EPS by 15.7%.

■ We still like GENS's longer-term prospects. Maintain Add. Our TP is still S$1.00, based on 8x (close to -0.5 s.d. below mean) CY21F EV/EBITDA.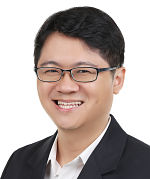 Check out our compilation of Target Prices