MAYBANK KIM ENG

MAYBANK KIM ENG

Genting Singapore (GENS SP)

There will be a spring after this winter

U/G to BUY – Maintain SGD0.99 EV/EBITDA-based TP

Earnings/dividends were within/above our expectations. The Covid-19 outbreak will have a negative impact on earnings but we expect it to be short lived. We cut our FY20 EPS by 12% but leave our FY21 EPS little changed and raise our DPS estimate to 4.0cents p.a. At near trough valuations coupled with >4.5% dividend yield p.a., we gather that downside risk to share price is limited. The 2020 Budget and award of Japanese integrated resort licenses may also be potential catalysts.

Prime US REIT (PRIME SP)

Adding Onto Growth

Upping DPUs and TP, upside from first deal

We raised DPUs for PRIME by ~2% on its better-than-expected interim (from 1 Oct-31 Dec 2019) and maiden full-year (from 19 Jul-31 Dec 2019) results. US office market fundamentals remain strong, backed by high net absorption, specifically in its key sub-markets. We see further DPU upside from its maiden acquisition in Sacramento, at a 6.9% NPI yield and a +2.7% DPU accretion. PRIME remains well-leveraged towards positive US macros, with valuation undemanding at 6.9% FY20 dividend yield, both against its Singapore and US-listed peers. With 14% total return to our DDM-based USD1.10 TP (COE: 7.4%, LTG: 2.0%), we reiterate BUY.

UOB KAYHIAN

UOB KAYHIAN

Wing Tai Holdings (WINGT SP)

Late-cycle Economy Play

Wing Tai is a regional real estate company (exposure across Singapore, Malaysia, Greater China), trading at an attractive 46% discount to our S$3.62 RNAV (0.5x P/B). Amid signs of a late-cycle economy, the group sits on a strong balance sheet (0.2x net gearing), resilient earnings, and remains a proxy to the high-end segment. It also benefits from superior ROE returns from its Uniqlo JV in Singapore (36%) and Malaysia (41%). Re-initiate coverage with BUY and target price of S$2.54.

Jumbo Group (JUMBO SP)

Novel Coronavirus To Impact Earnings; Downgrade To HOLD

We expect Jumbo's earnings to be negatively impacted by the outbreak of the novel coronavirus 2019 due to lower tourist arrivals in Singapore and the shutdown of restaurants and retail outlets in China. We also note that the outbreak comes at an unfortunate timing for Jumbo as its fiscal second quarter is typically a seasonally stronger quarter (contributes >30% of earnings). Downgrade to HOLD with a lower PE-based target price of S$0.32. Entry price: S$0.29.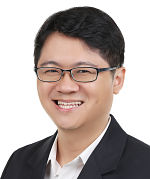 Check out our compilation of Target Prices