UOB KAYHIAN

UOB KAYHIAN

Boustead Projects (BOCJ SP)

Overlooked Assets Of A Building Champ

Boustead Projects is a leading real estate solutions provider with niche expertise in the design and build of business parks and industrial developments, often at the forefront of transformational building technologies. The group's portfolio of leasing properties is also sizeable, with the market value of completed assets topping S$800m. Monetising the asset portolio will be a highly anticipated catalyst. Initiate coverage with a BUY and a target price of S$1.18, based on a 40% discount to RNAV.

Boustead Singapore (BOCS SP)

Steadfast Global Player With Reliable Prospects

Boustead Singapore is a global infrastructure-related engineering and technology group. The company offers reliable prospects from its geospatial segment, which rides on sustainable industry tailwinds through the proliferation of location-based data. In addition, its energy engineering segment offers a steady foundation for recovery given its high orderbook. The group is dependable with its low gearing and decent yield. Initiate coverage with a BUY and a target price of S$0.92.

DBS VICKERS

Property Devt & Invt

Home sales up 10% in 2019

■ Slower sales in Dec 2019, in tandem with the lower number of new launches.

■ We expect transaction volumes to hold steady in 2020F, amid a slight uptick in prices due to ample supply in the launch pipeline.

■ Maintain sector Overweight. Our top sector picks are CAPL, CIT and UOL.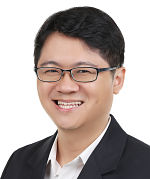 Check out our compilation of Target Prices