UOB KAYHIAN

CGS-CIMB

Singapore Airlines (SIA SP)

Fuel Prices Not A Concern, But BushFires In Australia Likely To Curb Traffic In 4QFY20

We expect SIA to report strong 3QFY20 results on the back of strong load factors, but we are cautious towards the final quarter due to the bushfires in Australia. Meanwhile, we are not optimistic of swift compensation or return to service for B737 Max by 1H20. On the other hand, Middle East tensions and rising fuel prices will have minimal impact on SIA with effective hedge on jet fuel at US$76/bbl. Maintain HOLD with a lower target price of S$9.10. Suggested entry price: S$8.60.

AEM Holdings Ltd
Add on another record year

■ AEM announced FY20 revenue guidance of between S$330m and S$350m.

■ Orders received for delivery in FY20 of S$245m.

■ Raising FY20-21 revenue forecasts on strong demand. Maintain Add with a higher TP based on P/BV.

Read More ...


CGS-CIMB

MAYBANK KE

BRC Asia Ltd
Poised for a good showing ahead

■ Recovery in Singapore's construction demand should drive steel rebar volume growth in 2020F, potentially benefiting BRC Asia.
■ We expect stronger margin expansion for BRC in FY9/20F, driven by lower steel price and stronger procurement power.
■ We expect BRC to report a strong 1QFY20F at 56% yoy NP growth. We raise FY20-22F EPS by 0.4-17%. BRC remains an Add with a higher TP of S$2.05.

Read more...

AEM Holdings Ltd

Better than expected guidance New high in 2020; Maintain BUY AEM's FY20 revenue guidance was 4-11% higher than our forecast. As such, we raise FY20-21E EPS by 11-16% to account for this. We believe that Intel's pivot to gain share in adjacent markets may expand the wallet size for HDMT TH. We also view the acquisition of Mu-TEST positively, as this allows AEM to provide end-to-end SLT solutions through AMPS. ROE-g/COE-g TP is raised to SGD2.58, as we roll forward to 3.8x blended FY20-21E P/B (from 4.1x blended FY19-20E previously). BUY.

Read more...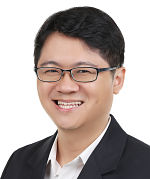 Check out our compilation of Target Prices