RHB

UOB KAYHIAN

Market Outlook & Strategy

Adopting a Barbell Investment Strategy

 Singapore's economic growth expected to recover in 2020. We conservatively estimate Singapore's GDP growth at 0.8% for 2020 (Street median growth estimate of 1.4%), aided by an increase in domestic investment activity and a bottoming out of the manufacturing sector. We believe some resolution to trade disputes between the US and China, plus improvements in the global technology cycle, could support stronger recovery in growth. The Ministry of Trade & Industry has a 2020 GDP growth forecast range of 0.5-2.5%.

STRATEGY – SINGAPORE

Alpha Picks: Outperformed In 2019; Adding CSE Global

Our alpha picks outperformed the broader market in 2019 by 3.2ppt. In Dec 19, our portfolio's return of 1.5% mom surpassed the FSSTI's gain of 0.9% with notable outperformers being Yangzijiang and Fu Yu. For Jan 20, we add CSE Global to our portfolio and stick to the rest of our picks.

MAYBANK KIM ENG

Singapore Banks

Data is king

With many hats in the ring, access to data will determine digital banking winners

MAS has received 21 digital banking applications. The eight publicly known applicants claim they will focus on the underbanked in Singapore – low income individuals, early income millennials, startups and microSMEs. In our view, success in these segments, where traditional banks have largely shunned, will be determined by the depth, quality and access to data. Good data will help lower transaction costs and effectively manage risks. However, our scenario analysis suggest that even with aggressive growth, Singapore's digital banks are unlikely to gain material market share in the medium term. In the meantime, asset quality, growth and dividends will drive the sector's performance. UOB & DBS top picks.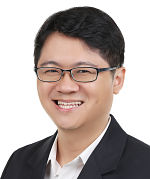 Check out our compilation of Target Prices