UOB KAYHIAN

DBS VICKERS

Rex International Holding (REXI SP)

Near First Oil Production, Backed By Huge Cash War Chest And Assets

Rex has proven its ability to create substantial value from its recent divestment of two Norweigian assets to Lundin for US$45m and its remaining assets could be worth more vs its book value. Rex targets to achieve first oil in Oman by 1Q20 and we expect a strong cash flow if production drilling is successful. Also, Rex has a strong net cash of S$89.5m, or 41.5% of its market cap. initiate coverage with BUY and SOTP-based target price of S$0.218, implying 1.1x 2020F P/B.

Hongkong Land

Low valuation limits downside risk

Negatives largely discounted.

HKL is trading at a 56% discount to our current appraised NAV, near the low end of its historical trading range. The challenging office and retail markets are expected cloud HKL's rental income growth outlook. However, the current low valuation, which has factored >30% fall in commercial prices in its Central portfolio, should provide a support to its share price. Hence we keep our BUY call with US$6.64 TP.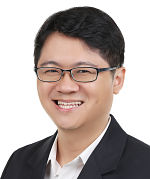 Check out our compilation of Target Prices