UOB KAYHIAN

RHB

Yangzijiang Shipbuilding (Holdings) (YZJSGD SP)

Recovering Its Gleam

Heading into 2020, the two key catalysts for YZJ's share price outperformance is the return of the company's chairman and new-order wins, in our view. We believe that both should occur in the next 3-4 months and thus re-iterate our BUY rating and target price of S$1.46. The company's current P/B of 0.63x remains inexpensive given that it is a 25% discount to its 5-year historical mean of 0.84x.

Consumer

Selective Spending

 Stay NEUTRAL. While we expect sector earnings to be resilient in 2020, decelerating economic growth in the region, coupled with macro-economic uncertainties, should tame consumer confidence in 2020 and limit upside potential. Sheng Siong and UnUsUaL are our sector Top Picks for the coming year. We also like Delfi and Food Empire for their attractive valuations.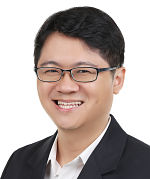 Check out our compilation of Target Prices