CGS CIMB

RHB

REIT

FLT, FCOT propose merger

■ The proposed merger of FLT and FCOT to create a top-10 SREIT.

■ FCOT unitholders to receive S$1.68 per unit in the form of S$0.151 cash and 1.233 new FLT units issued at S$1.24 per FLT unit.

■ Maintain Add on FLT/FCOT at TPs of S$1.31/S$1.71 respectively.

Frasers Commercial Trust (FCOT SP)

Proposed Merger With FLT: Accept Offer

 TAKE PROFIT from Neutral, with SGD1.68 TP from SGD1.65, 1% downside. FCOT and FLT's proposed merger offer is fair in our view and favourable to unitholders, as the enlarged REIT will benefit from an increased size and scale, greater diversification in terms of asset class and geography and it offers a better inorganic growth potential. The scheme consideration values FCOT at SGD1.68 per unit ie 1.05x P/BV which is at a premium to historical trading prices and also higher than our previous fair value estimate of SGD1.65.

UOB KAYHIAN

MAYBANK KIM ENG

Thai Beverage (THBEV SP)

Assessing A Brewing IPO

Reports surfaced of a potential IPO of THBEV's beer business. While there is no assurance of a deal, with the company stating that discussions are in the exploratory stages, we note that expansion and maintenance plans are on the cards for its beer segment. A potential IPO may also allow the segment to deleverage or introduce the unit to strategic partners. Maintain HOLD with an unchanged SOTP-based target price of $0.90. Entry price: S$0.78.

Ascendas REIT (AREIT SP)

Ready For Growth

Adjusting estimates, sector top pick, BUY We fine-tune estimates following its recent EGM which saw unit-holders supporting its proposed acquisition of 28 US and two Singapore business park properties. AREIT's shares have retreated after its SGD1.31b, 15- for-100 rights issuance, even as growth fundamentals are looking up with 14%, 15%, and 15% respective boosts in revenue, NPI, and AUM. We see near-term catalysts from its Singapore recovery, rising overseas contributions, and further acquisition opportunities. Valuations at 5.5% DPU yield and 4.0% CAGR are compelling for this largest most liquid industrial S-REIT name. Maintain BUY and SGD3.35 DDM-based TP (COE: 7.1%, LTG: 2.0%).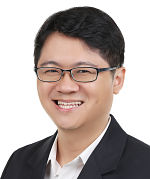 Check out our compilation of Target Prices