CGS CIMB

CGS CIMB

CapitaLand

Focus on growth

■ CAPL reiterated its growth-oriented focus with an expanded portfolio.

■ Targets double-digit ROE across cycles as it grows its fee income base.

■ Maintain Add with an unchanged TP of S$4.15.

Banks

Foreign inflows a likely precursor to wealth

■ System loan growth was lacklustre at +0.4% mom/+4.4% yoy, but it was encouraging that domestic expansion started outpacing regional again.

■ Potential upside to wealth management income as FCY deposit inflow over Jul-Sep 2019 (+S$7.1bn) was at its strongest in over two decades.

■ FDs contracted 0.4% mom as 3MSIBOR edged lower. We expect benefits from cheaper funding to start kicking in – moderating NIM compression.

■ Maintain Neutral. Valuations are looking more attractive as trade war noise continues, but should remain supported by c.5% dividend yields. Prefer UOB.

UOB KH

CapitaLand (CAPL SP)

De-mystifying Asia's Most Diversified Real Estate Company

At Capitaland Investor Day 2019, management reiterated their growth strategy, from development (four core markets) and fee-income. They also alluded to a 10% ROE target, which is attainable with a scaling up in fund AUM and lodging platforms, ASB integration cost-optimisation, and deployment of S$2.3b debt headroom. Maintain HOLD with an unchanged target price of S$3.80, pegged at a 20% discount to our RNAV of S$4.80/share. Entry price: S$3.30.

Read more...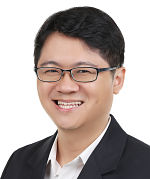 Check out our compilation of Target Prices