PHILLIP SECURITIES

UOB KAYHIAN

Thai Beverage PLC
Beer losing (from) interest

 Revenue and earnings were below our forecast. Earnings suffered from less fair value gains in associate Frasers Property (FPL) and loss in the beer division.

 Volumes were healthy for spirits and beer but gross margins suffered. More than 100% of 4Q19 PATMI is from the spirits division.

 Dividends for the year raised by 23% to Bt0.48 (S$0.021).

 Downgrade to REDUCE. We lowered our SOTP-derived TP to S$0.80 (previously S$0.83) as we cut FY20e earnings by 5%. We lowered our margins and raised interest expense estimates. Outlook for FY20e is dependent on government support for farm income. Earnings from Sabeco will be under pressure from interest expenses and contribution to the group will be minimal

Read more..

BRC Asia (BRC SP)
FY19: Building On A Resilient Foundation

BRC reported FY19 net profit of S$31.6m (+162% yoy), beating our expectations at 105% of our forecast. The group declared a dividend of 8 S cents (3 S cents special dividend). Given the strong earnings visbiliity, a similar DPS in FY20 would provide an attractive yield of 5.4%. Further upside may come from a stronger public housing segment. Maintain BUY and target price of S$1.75.

KGI Securities

EC World REIT
E-Commerce taking over the World



 EC World REIT is the only specialized and e-commerce
logistics S-REIT that provides investment access into China's
booming e-commerce industry. c.40% of its investment
assets (by AUM valuation) are also quality port logistics assets with prime and coveted access to the Beijing-Hangzhou Grand Canal due to recent UNESCO Heritage Site zonings.

 EC World REIT also has the established and capable Forchn
Holdings Group co as its sponsor, who was also one of the
founding members of Cainiao Network Tech Co Ltd., along
with partners Alibaba Group and Fosun Group. We believe
that with the support and guidance of its sponsor, there is
still a long runway for future growth and expansion.

 We initiate coverage on EC World REIT (ECW) with an
OUTPERFORM recommendation. Our target price of SGD$0.84 represents a total upside of 23.4%, inclusive of
FY20F dividend yield of 9.1%.

Read more...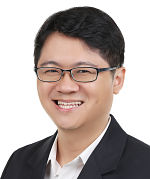 Check out our compilation of Target Prices