UOB KAYHIAN

CGS CIMB

UnUsUaL Entertainment (UNU SP)

Rare Gem With Unusual Growth

Boasting a wonderful track record, UnUsUaL has organised many sold-out concerts for popular artistes such as JJ Lin and Andy Lau, creating strong working relationships along the way. Unusual is expected to continue its strong EPS growth for the next two years, based on its strong orderbook. Strengthening its foothold in family entertainment, we believe this new segment would boost UnUsUaL's EPS growth. Initiate coverage with BUY and PE-based target price of S$0.44.

Japfa Ltd

Ride along

■ Vietnam swine prices may be above VND60k/kg in Nov 19, and stay at this level until FY20F. We expect China raw milk prices to rise 3-5% in FY20F.

■ The rise of these two commodity prices implies that JAP could partially recover in FY20F. Hence, we lift our FY20-21F EPS by 19.7-25.0%.

■ Maintain Add. We raise our TP to S$0.70, still based on 12x FY21F EPS (close to 5-year average mean).

RHB

CGS-CIMB

Hyphens Pharma (HYP SP)

Banking On Ceradan Products; Keep BUY

 Maintain BUY, DCF-based SGD0.25 TP, 19% upside plus c.3% FY20F yield. Hyphens Pharma's 3Q19 revenue grew 4.2% YoY to SGD30.7m, vs a decline of 6.1% YoY last quarter. Improvement was seen across all segments during the quarter – specialty pharmaceutical principals (+6% YoY), proprietary brands (+8.3%) and medical hypermart and digital (0.2% YoY).

Yangzijiang Shipbuilding (ADD, TP: S$1.45)

● YZJ expects its order for 2019 to b close to US$2bn, although it has only done US$696m YTD. We believe there could be some new contracts in the pipeline. We keep our US$1bn order forecast intact for FY19. Order book stands at US$3.18bn for 83 vessels. ● There is newsflow of M&As among the Singapore yards, so interest could return to YZJ as it is trading at a significant discount despite firmer earnings and stronger balance sheet. ● It is trading close to 5-year trough of 0.7x CY19F P/BV, a discount to Singapore yards (1.2x). Catalysts are stronger orders and the chairman returning to duty

Read more...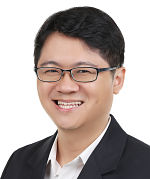 Check out our compilation of Target Prices