RHB

MAYBANK KIM ENG

Sembcorp Industries (SCI SP)

Weak 3Q19, FY20 Looks Promising; Keep BUY

 Keep BUY and SOTP-derived SGD2.68 TP, 17% upside and c.2% FY19F yield. The 13% YoY fall in 3Q19 net profit was mainly attributed to the marine sector's net loss almost doubling YoY during this period. The energy and urban wings are seen as underpinning Sembcorp Industries' performances going forward.

Sasseur REIT (SASSR SP)

Seasonal Lift

Another strong quarter vs. our expectation 3Q19 results were above our expectation with EMA rental income (exstraight-line adjustments) +5.2% YoY and DPU +6.4%. Sales growth rose a strong 19-32%, underpinned by record Sep anniversary sales achieved across its portfolio. With 9M19 DPU 78% of our full-year est.'s, we raised FY19/FY20 by 5% p.a. Looking ahead, sales growth will gain further traction into the seasonally-strong 4Q. We lift our DDM-based TP 5% to SGD1.00 (COE: 9.9%, LTG: 3.0%). Catalysts are strong portfolio sales and contributions from potential acquisitions, despite rising competition.

CGS CIMB

UOB KH

Sheng Siong Group

Pursuing market share

■ SSG has proposed the acquisition of commercial premises in Aljunied with a GFA of 2.72k sq m (29.2k sq ft) for S$25.9m. It signed the SPA yesterday.

■ Expected completion of the deal is contingent of some approvals, but if successful could be by FY20F, in our view.

■ Dependent on the size of the new supermarket, we could raise our forecast of SSG's store count win for FY20F. Maintain Add and TP of S$1.30 for now.

ISOTeam (ISO SP)

1QFY20: Better Days Ahead

ISOTeam announced a 1QFY20 core net profit of S$1.1m, up 44% yoy. 1Q seemed seasonally weaker and we remain optimistic of the group's ability to deliver better performances in subsequent quarters given its record high orderbook. The acquisition into Pure Group remains fundamentally sound and the group expects to complete the acquisition by the end of Nov 19. Maintain BUY with an unchanged PEbased target price of S$0.34.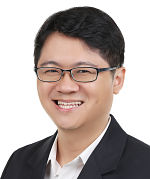 Check out our compilation of Target Prices