UOB KH

UOB KH

PropNex (PROP SP)
3Q19: To finish Strong

In 2019 3Q19 results came in better than expectations although 9M19 net profit fell marginally short at 70% of our full-year forecast. We see a back-end loaded 4Q19 (with higher OTP completions). Private new sales will see earnings visibility from its >36,000 unsold inventory of >36,000 units, while HDB resale will also see catalyst from the Enhanced CPF Housing Grant. Management also suggested the market has found footing, evidenced by its stronger 3Q19 top-line. Maintain BUY and raise target to S$0.62 (from S$0.56).

Yangzijiang Shipbuilding (Holdings) (YZJSGD SP)
3Q19: Slight Miss Despite Very Strong Free Cash Flow Generation

For 3Q19, YZJ reported a 1% yoy increase in revenue to Rmb5.424b but net profit declined 10% yoy due to forex and derivatives losses, higher losses from associates and a higher tax rate. 9M19 revenue and net profit make up 70% and 71% of our fullyear estimates respectively. As at end-Oct 19, the company had an outstanding orderbook of US$3.2b for 83 vessels, making it the fifth largest shipyard globally. Maintain BUY. Target price: S$1.46.

RHB

UOB KH

FU YU

Strong 3Q19 Despite One-Off Expense; BUY

 We have a firm BUY on this small/mid-cap manufacturing Top Pick, TP of SGD0.24 implies 7% upside with 8% FY20F yield. Fu Yu had a resilient 3Q19, despite incurring a SGD4m one-off expense from the Shanghai factory closure. 9M19 PATMI held steady, at SGD8.9m We expect continued revenue and margin expansion on new projects into the auto, consumer and medical spaces. As over 80% of revenue is in USD terms, it should also benefit from the strengthening of the greenback.

Singapore Telecommunications (ST SP)
2QFY20: Within Expectations, Headline Loss Due To Airtel Impairment

Singtel reported a 2QFY20 headline loss of S$668m due to a S$1.4b one-off provision from Airtel. Excluding this, 2QFY20 core net profit grew 3% yoy to S$737m. Key earnings drivers were higher regional associates' contribution and a positive net finance income. We deemed the results to be within expectations. Management intends to maintain ordinary dividends at 17.5 S cents for FY20. This translates to a net dividend of 5.3%. Maintain HOLD and S$3.32 target price. Entry price: S$3.00.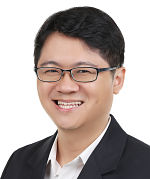 Check out our compilation of Target Prices