RHB

RHB

Wilmar (WIL SP)

All Stars Are Aligned; Reiterate BUY

 Reiterate BUY with a SGD4.75 TP, 23% upside with c.3% FY19F yield. Wilmar's 3Q19 core PATMI of USD419m (-3% YoY) is in line, while 9M19 PATMI of USD846m is at 75% of the Street's full-year estimate. We note that the YoY decline was due to lower JV & associate contributions. Pre-tax earnings from its three core businesses grew YoY. We believe the company's healthy earnings and China IPO prospects should continue to buoy its share price.

Still A Good Buy

 Maintain BUY with unchanged TP of SGD1.68, implying 76% upside with 3.6% FY20F yield. 3Q19 recorded a strong core PATMI of USD6.0m (+36% YoY), in line with our expectation. 9M19 core PATMI of USD21.5m (+22% YoY) met 79% of our full-year estimates. Growth of Delfi's own-brand sales in Indonesia continues to be a main driver of the earnings. We remain optimistic on Delfi's outlook as we expect this momentum to continue into FY20F on the back of stronger domestic consumption in its key markets

UOB KAYHIAN

UOB KAYHIAN

City Developments (CIT SP)

3Q19: Impacted By Lumpy Property Development Revenue And One-Off Costs

3Q19 revenue and net profit missed our expectations due to timing of revenue recognition for the property development segment, impairment charges on two M&C hotels, and one-off costs related to the M&C transaction. We lower our net profit estimates by 3-6% for 2019-21 but maintain our positive view on the stock due to its exposure to the residential, office and hospitality segments. Maintain BUY. Target price: S$12.00.

SATS (SATS SP)

2QFY20: Marginally Below Expectations Due to Consolidation of Low-margin Business

While SATS' consolidation of food supplier Country Foods impacted margins, we believe the expanded distribution rights for other products could offer scale. SATS is also focused on improving its non-aviation food solutions business in China. Earnings contribution from the region is still small but if SATS is successful, this could be a game changer. We recommend investors stay invested but accumulate on weakness. Maintain BUY and target price of S$5.30.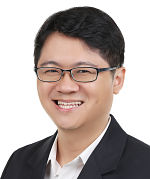 Check out our compilation of Target Prices