MAYBANK KIM ENG

CGS CIMB

Genting Singapore (GENS SP)

Mind the mass-market gap

Maintain HOLD and SGD0.99 EV/EBITDA-based TP

3Q19/9M19 results exceeded our expectations due to higher-thanexpected VIP volume and lower-than-expected VIP rebates. That said, the YoY fall in the high-margin mass-market GGR accelerated. While we raise our EBITDA estimates by 7-8% pa, we fear it may be fleeting if the YoY fall in mass-market GGR accelerates. We ascribe a lower target FY20E EV/EBITDA of 7.0x (8.0x previously) to also account for the risk of higher taxes going forward. This keeps our TP at SGD0.99.

Penguin Int'l Ltd

3Q19: Stellar fleet

■ 9M19 net profit of S$13.9m (+120.8% yoy) was ahead at 94%/81% of our/consensus FY19F (S$14.9m/S$17.2m).

■ The outperformance came mainly from other income, lower tax expense and lower operating costs. We lift FY19-21F EPS by 21.6-32.6%.

■ Maintain Add with a higher TP on an unchanged 1x P/BV but now on FY20F BV/share. Robust balance sheet and niche vessel sales are its forte.

UOB KAYHIAN

CGS CIMB

CSE Global (CSE SP)

3Q19: Results In Line; Solid Orderbook Sets Up For Strong 2020

CSE's 3Q19 core net profit of S$5.9m was in line with expectations, with 9M19 core net profit forming 70% of our full-year estimate. Earnings were driven by strong revenue growth of 21.9% yoy, driven by higher growth in Asia Pacific and Americas region. Order intake soared 94.5% yoy, setting up for a strong 2020. We raise our 2020-21 net profit forecasts by 1.1-1.8%. Maintain BUY with a higher PE-based target price of S$0.70, up from S$0.65. At current price, the stock offers an attractive dividend yield of 5.2%.

SPH REIT
Deepening presence in Australia

■ SPH REIT is purchasing the largest mall in Adelaide, South Australia for S$636.5m, and will co-own it with Scentre Group.

■ The acquisition diversifies its income exposure and improves income stability.

■ Maintain Hold with a higher TP.

Read more...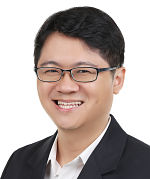 Check out our compilation of Target Prices