RHB

UOB KAYHIAN

Keppel REIT(KREIT SP)

Divestment Of Bugis Junction Towers: Positive

 Maintain NEUTRAL; revised TP of SGD1.23 from SGD1.20, 2% downside plus c.4% yield. KREIT's divestment of Bugis Junction Towers (BJT) is a positive move in our view, considering the asset's lower yield (low 3%) and minimal rental upside potential with locked in leases. Key to watch out for would be how soon management is able to redeploy the proceeds into a good quality higher-yielding asset to offset falling rental income, which could potentially act as a re-rating catalyst.

Thai Beverage (THBEV SP)

A Larger Drink To Savour

AB InBev's APAC unit was recently listed on the Hong Kong Exchange on 30 Sep 19. In terms of beer operations, the Budweiser APAC entity is larger in scale than THBEV. Budweiser APAC is also looking to tap on the expanding premium beer segment in Vietnam, similar to THBEV's Sabeco. Maintain HOLD and SOTP-based target price of $0.87. Entry price: S$0.76.

CGS CIMB

MAYBANK KIM ENG

Thai Beverage

The drinks are still flowing

■ Thailand reported positive yoy growth in select alcohol consumption volumes and farm income in Aug 19

■ Post 4QCY19, farm income could be further boosted by government policies, in our view.

■ Stable domestic consumption growth is a boon. M&As in Vietnam and SABECO could unlock value. Maintain Add and SOP-based TP of S$1.0

AEM Holdings (AEM SP)

Good signs

Favourable industry signs; maintain BUY

A tech industry publication says that AEM's key customer is stepping up orders for EUV equipment. This suggests the customer's 7nm chips are on track for 2021, as EUV is a critical enabler for this node. Aside, semiconductor players like Qualcomm are increasingly aware of the benefits of SLT and may become potential AEM customers. We see EPS upside for AEM for FY20-21E, from: i) frontloading of some equipment to 2020; and ii) contributions from its hybrid project and Huawei. Maintain BUY and ROE-g/COE-g TP of SGD1.50 (3.2x blended FY19-20E P/BV).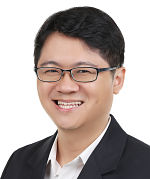 Check out our compilation of Target Prices