MAYBANK KIM ENG

CGS CIMB

AEM Holdings (AEM SP)

Solid 1H19

1H19 ahead of our expectation; maintain BUY

2Q19 PATMI rose 65% YoY to SGD15.7m, largely driven by HDMT and STHI test handler (TH) sales to its key customer. 1H19 PATMI accounts for 65% of our FY19E forecast, surpassing our expectation. For comparison, prior 1H periods made up 39%/53% of FY17-18 PATMI. We maintain earnings forecasts pending further clarity on FY20E. New projects for existing and new customers could provide FY20 upside to our estimates. Maintain BUY and ROE-g/COE-g TP of SGD1.40 (1.4x blended FY19-20E P/BV). Risks to our view include a sharp demand drop in its key customer's chips.

ComfortDelGro

2Q19: Building a stable long-term ride

■ 1H19 net profit rose 3.5% yoy to S$146m, slightly below our and consensus expectations. Singapore taxi and weaker £ and A$ were the main drags.

■ FY19-21F EPS cut by 1.95-3.7% to reflect weakness in the taxi segment; strength in public transport services support overall growth outlook.

■ This note marks a transfer in analyst coverage. We continue to like CD for its stable long-term income streams. Maintain Add with lower TP of S$2.78.

RHB

UOB KAYHIAN

Wilmar (WIL SP)

African Swine Fever Still a Drag; Still BUY

 We will review our forecasts and TP pending Wilmar's analyst briefing later today. Our last TP of SGD4.50 offers 11% upside and 2.8% dividend yield. Wilmar's 2Q19 results missed our estimates. 2Q19 core PATMI fell 50% YoY to SGD177m on weaker profits from oilseeds & grains. 1H19 core profit met only 33%/34% of our/Street full-year estimates.

Fu Yu Corp (FUYU SP)

2Q19: Results In Line With Gross Margin Expansion And Higher Dividend

2Q19 core PATMI (+106% yoy) was in line with our forecast; 1H19 met 48% of our full year estimate. Gross margin continued to increase (+2.4ppt yoy), mainly due to a better product mix and increased contributions from higher-margin market, Malaysia. A higher dividend of 0.35 S cents/share was declared, up from 0.30 S cents/share, in line with our forecast of 1.70 S cents/share for 2019. FUYU aims to continue driving sustainable growth. Maintain BUY and target price of S$0.285.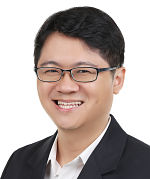 Check out our compilation of Target Prices