MAYBANK KIM ENG

PHILLIP SECURITIES

Venture (VMS SP)

Diversity driven resilience

Thesis intact; Maintain BUY

1H19 PATMI was in line/ slightly short of consensus/ our estimates. Considering the challenges from customers' product transitions and heightened customer caution, 2Q19 PATMI of SGD90.8m (-7% YoY) is respectable. 2H19 performance is supported by new product introductions across multiple domains. Although FY19-21E EPS is trimmed by 4-5% due to increased customer caution, VMS remains our top pick as it is i) a beneficiary of the US-China trade war, and ii) leveraged to exciting megatrends across a diverse set of customers. ROE-g/COE-g TP falls to SGD18.88, on unchanged 2.2x FY19E P/B. BUY.

Singapore Telecommunications Ltd

Short-term pain from Bharti

1Q20 RESULTS 13 August 2019

 Revenue and net profit disappointed by 7% and 28% respectively. Losses at Bharti Airtel widened to S$119mn this quarter due to investments in its network.

 The enterprise segment suffered pricing pressure from contract renewals and erosion in core carriage services.

 We saw robust revenue growth from cybersecurity and digital. There were positive mobile price revisions in Optus.

 Maintain ACCUMULATE with a lower TP of S$3.45 (prev. S$3.66). We lowered our FY20e earnings by 11%.

RHB

RHB

Food Empire (FEH SP)

Better Margins Post Rationalisation; Still BUY

 Stay BUY with a higher SGD0.73 TP from SGD0.69, 38% upside, 1.6% yield. Food Empire's 2Q19 results beat our expectations. PATMI surged 140% to USD5.6m. Excluding FX impact, core PATMI grew 22% to USD5.2m. The tremendous improvement in results was largely attributed to the rationalisation of under-performing markets. We expect 2H19 to also show strong improvements following the rationalisation. As such, we raised our FY19F-21F earnings 6-8%, thereby increasing our TP.

City Developments (CIT SP)

Transformation In Progress

 Stay NEUTRAL and SGD9.20 TP, 2% upside plus 2.2% yield. 2Q results were broadly in line, excluding one-off gains. Key positives: Healthy sales at City Developments' high-end residential launches and a revised privatisation offer for its subsidiary, which is likely to gain minority approval. Yet, headwinds persist across CDL's core operating markets in terms of high residential supply, Brexit uncertainty, and a slowing macro economy. While valuations are attractive – share price at a 42% discount to RNAV – it lacks clear catalysts.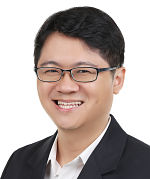 Check out our compilation of Target Prices