RHB

CGS CIMB

Starhill Global REIT(SGREIT SP)

Fair Value Reached; Cut To NEUTRAL

 Downgrade to NEUTRAL from Buy, TP stays at SGD0.78 for 6% total return as we believe the positives are priced in post Starhill Global REIT's 15% share price rally YTD. Key upside catalysts are a potential sharp turnaround in WA retail rental rates and the redevelopment of underutilised mall GFA. That said, unchanged rental rates for Toshin master leases were slightly below our estimate – and there has been a slight delay in obtaining approvals for its Singapore asset redevelopment.

Singapore Exchange

4Q19: limited upside; Hold for quality yield

■ 4Q19 net profit +24% yoy on robust derivatives volume; FY19 at 11-yr high.

■ We think a c.S$20m step-up in opex guidance and persistent securities weakness could mitigate derivatives volume growth in FY20F.

■ Downgrade to Hold with 4% yield; will revisit at a lower price level.

UOB KAYHIAN

UOB KAYHIAN

Alpha Picks: Strong Outperformance

Our portfolio's simple average return of 5.2% mom significantly outperformed the FSSTI's decline of 0.6% mom in July. We add Keppel Corp and newly-initiated BRC Asia to our portfolio, and take profit on SATS.

Singapore Airlines (SIA SP)

Briefing Takeaways: Pax Yields Still Holding Up, Underpinned By Robust Premium Demand

SIA highlighted that on a currency adjusted basis, pax yields rose 3% yoy, underpinned by strong premium loads and yields. The key uncertainty is when or if this will reverse. For now, SIA is positive on yields, which implies that at least for the next 3-4 months yields should be supported. Aside from a weak cargo environment, escalating staff costs and a deteriorating earnings outlook for Virgin Australia are key risks. Maintain HOLD. Target Price: S$9.50. Entry price: S$9.10.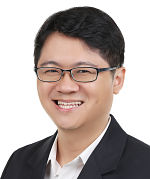 Check out our compilation of Target Prices