OCBC

UOB KAYHIAN

SPH REIT: 3QFY19 results in-line

SPH REIT's 3QFY19 results came in within our expectations. Gross revenue saw a S$6.6m, or 12.7% YoY growth toS$58.3m and net property income (NPI) increased by S$5.8m or 14.2% YoY to S$46.3m. The growth was mainlycontributed by the acquisitions of The Rail Mall and Figtree Grove Shopping Centre which were acquired in 2018.DPU grew by 1.5% YoY to 1.39 S cents, which was in-line, at 75% of our full-year estimate. The overall committedoccupancy remained healthy at 99.0%. As for SPH REIT's rental reversions, Paragon, The Clementi Mall and The RailMall recorded positive rental reversions of 8.6%, 5.8% and 9.1%, respectively for 9MFY19. The overall portfoliocontinued to register positive rental reversions of 8.4% on the back of rising overall tenant sales and higher visitortraffic (+4.4% YoY) for Singapore Assets. The management expects that the positive momentum in tourist arrivalsand expenditure in Singapore is likely to continue in 2019 and is positive that Paragon would benefit from this risingtrend. Maintain HOLD with our fair value estimate under review.

DBS Group Holdings (DBS SP)

2Q19 Results Preview: Continued NIM Expansion, Stable Asset Quality

We expect DBS to report net profit of S$1,452m for 2Q19, up 9% yoy but down 12% qoq (1Q19 boosted by S$100m write-back in general provisions). We expect NIM to expand 2bp qoq due to higher mortgage rates. Wealth management fees were affected by poor market sentiment. Asset quality is stable and specific provisions remain within guidance of 20-25bp. Maintain BUY. Target price: S$30.50.

RHB

US Office REITS

Underappreciated, Undervalued; Stay O/W

 Maintain OVERWEIGHT; market fundamentals remain sound. We recently visited some US office REIT assets, which reaffirmed our positive sector outlook. US office REITs listed on SGX currently offer an average FY19F yield of 7.4%, 220bps higher than Singapore office REITs' average. It is also 380bps higher than average office REITs listed in the US. We believe this high yield gap is unjustified – given the positive sector outlook, freehold tenure, built-in rent escalations and long WALE. MUST remains our Top Pick and we initiate coverage on Keppel-KBS US REIT with BUY.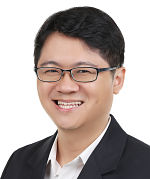 Check out our compilation of Target Prices