UOB KAYHIAN

MAYBANK KIM ENG

ISOTeam (ISO SP)

Sector Turnaround And Record-high Orderbook Indicate Robust Growth Prospects

Prospects have turned positive, as evidenced by more project wins and an orderbook high, setting ISOTeam off on a fresh growth chapter. Its renewed prospects include: a) upcycle of public upgrading projects ahead of possible elections, b) earnings recovery with orderbook at a new high, and c) potential asset sale boost along with industry tailwinds. Maintain BUY with a lower PE-based target price of S$0.30.

Singapore Banks

Not so Digiciting

Digital banks will find it hard to upend status quo Even with ultra-aggressive growth the five new challenger digital banks are unlikely to gain meaningful market share, our analysis suggests. Singapore incumbents are already deploying sophisticated solutions similar to what digital banks in other markets offer. That said, innovations by these new players can potentially broaden the market, especially for under-served segments. We believe the ultimate prize will be the underbanked in ASEAN, where Singapore's regulatory, capital and technology ecosystem could be a competitive advantage. Consortiums with access to customer behavioural data, AI analytics and solid regional footprints will likely be the recipients of these new licences, in our view. For immediate regional digital banking exposure, we prefer UOB & DBS.

CGS CIMB

Mapletree Industrial Trust

Upgrading portfolio through redevelopments

■ MINT plans to redevelop Kolam Ayer Cluster 2 into a hi-tech industrial precinct.

■ Income volatility from tenant movements could be felt in the medium term but longer-term prospects are positive, with earnings and value accretion.

■ Maintain Add with an unchanged TP of S$2.32.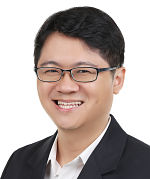 Check out our compilation of Target Prices