RHB

UOB KAYHIAN

Singapore Equity Strategy

Headwinds Persist; Stay Defensive!

 1Q19 results largely met expectations, with 70% of stocks under our coverage reporting earnings that were in line. While most crude palm oil companies reported lower-than-estimated earnings, Wilmar surprised with strong performances at its oil refining, consumer, and sugar businesses. Although YTD earnings revisions for STI remained negative, we noticed a small upgrade to 2019's earnings during April-May. Post results, we downgraded Dairy Farm and Venture Corp to NEUTRAL from Buy. Wilmar, ST Engineering and SingTel witnessed the highest increases in target prices.

Singapore Press Holdings (SPH SP)

Potential Beneficiary Of US-China Trade War From Shift Of Chinese Students To The UK

The trade war has triggered China to issue an official warning on 3 Jun 19 to students hoping to study in US universities. This could benefit UK universities, which have attracted more Chinese students. Recent refinancing of a £205m term loan facility to a longer tenure demonstrates SPH's commitment to long-term investment in UK PBSA, along with the divestment of Chinatown Point which enhances capital recycling. Maintain BUY and target price of S$2.86.

OCBC

PHILLIP SECURITIES

CapitaLand Mall Trust: Get ready to worklive play at Funan

CapitaLand Mall Trust (CMT) announced early this weekthat Funan will be opening its doors on 28 June. Theopening date comes in two months ahead of its originalschedule. Funa s n is poised to excite shoppers inSingapore's Civic District, with more than 180 brandsclustered around six passion themes: Tech, Craft, Play, Fit,Chic, and Taste. ~30% of its tenants are new to marketbrands and new concept stores or flagships. According toCMT, Funan has achieved pre committed occupancy of~92% for its retail comp onent and ~98% for its twin officeblocks. Management expects more retail leases to be signedin the coming months. We raise our FY19 and FY20 DPUforecasts by 0.5% and 2.0%, respectively, on faster thanexpected ramp up at Funan. Correspondingly, our fair valueestimate inches up from S$2.32 to S$2.33. Whilst we seeCMT as a defensive shelter amid the ongoing trade tensionsgiven its resilient portfolio and strong track record, webelieve these positives have already been priced in.Maintain HOLD

Singapore Banking Monthly

Slow but sustainable growth

SINGAPORE | BANKING & FINANCE | UPDATE

 Singapore loan growth slowed further to 1.4% YoY. Consumer loans contracted for the first time in decades, hammered by persistent weakness in housing loans.

 Domestic deposits rose 7.1% YoY, held up by fixed deposit growth of 21.6% YoY, the fastest in almost twelve years. CASA deposits continues to contract at -1.1% YoY.

 3-month SIBOR and SOR rose 6.2bps and 8.0bps to 2.007% and 2.052% respectively.

 Maintain the Singapore Banking Sector at Overweight. While the trade war affects investor sentiments in the near term, we believe the banks' fundamentals remain intact to withstand risks and deliver growth on a sustained basis.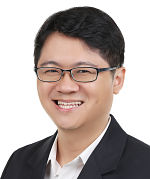 Check out our compilation of Target Prices