CGS CIMB

RHB

mm2 Asia

Look for organic growth in FY20F

■ FY3/19 core PATMI of S$19.1m met our and consensus expectations; down 14.5% yoy due to higher financing costs, despite 38.6% yoy topline growth.

■ We estimate cinema restructuring to add S$1m-1.5m EBITDA in FY20F, with tailwinds from strong blockbuster pipeline and more active sales initiatives.

■ We like mm2 for its earnings recovery, cheap valuation of 9.9x FY21F P/E and as a proxy for rising Asian content.

Sembcorp Marine (SMM SP)

O&M Pure Play; Reiterate BUY

 BUY with SGD1.99 TP, 43% upside. Sembcorp Marine remains the only listed pure play in the Singapore offshore & marine sector that may experience a pick-up in activities. We expect its earnings base to increase significantly over 2019-2020, driven by savings in depreciation costs post yard consolidation, and a pick-up in orderbook replenishment. We value the stock at SGD1.99, based on FY20F P/BV of 1.8x, 1SD above its 5-year mean, on sector recovery.

UOB KAYHIAN

Alpha Picks: A Challenging May; Adding Wilmar

Our portfolio declined 7.5% mom as May proved to be a difficult period with the FFSSTI retracing 8.3% mom. We tweak our portfolio by adding Wilmar and removing SATS.

WHAT'S NEW

• Reviewing picks in May. May proved to be a difficult period, with the FSSTI retracing 8.3% mom and our picks declining 0.5-14.0% mom amid escalation in the US-China trade war. On a simple average return basis, our portfolio recorded a 7.5% mom drop, slightly outperforming the steeper retracement of the FSSTI. Our portfolio's decline was led by the underperformance of banking stocks (DBS: 14.0% mom, OCBC: 12.6% mom) and Koufu: 13.9% mom). This was in part due to the ex-dividend effect in May (dividend adjusted share price performance - DBS: -11.2%, OCBC: -11.0%, Koufu: -12.6%).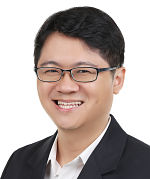 Check out our compilation of Target Prices