MAYBANK KIM ENG

CGS CIMB

Singapore Telecommunications (ST SP)

Challenging times reflected

FY19 below street. Maintain Hold. Singtel FY19 core profit at SGD2.82b (-21% YoY; +2% QoQ) was +2%/-5% vs MKE/consensus. Although we raise operational EBITDA and core profit (Fig 1), on the back of planned cost savings, the upcoming reduced stake in Bharti (to 35% from 40%) slightly lowers our SOTP based TP to SGD3.37. The continued competitive wireless environment is likely priced in but immediate catalysts are not evident. In the Singapore telco space, Netlink NBN Trust is our top pick.

City Developments

Busy 1Q19

■ 1Q19 EPS of 22 Scts, lifted by divestments, was 37.6% of our FY19 forecast.

■ Accelerating China growth via stake in Sincere Property Group.

■ Maintain Add with unchanged TP of S$10.66.

RHB

PHILLIP SECURITIES

Wilmar (WIL SP)

Upbeat On 2Q19; Still Our Top Buy

 Wilmar remains our Top Pick for the plantation sector. Stay BUY with new TP of SGD3.94 from SGD3.80, 13% upside plus 3% yield. Post analyst briefing, we are more upbeat on 2Q19 results. We believe the tropical oils should remain strong on low feedstock costs, while oilseeds & grains should improve, as soybean crush margins turn positive in the current quarter.

Asian Pay Television Trust

Market pricing in a large premium

 Revenue and EBITDA were marginally above our estimates. ARPU from cable TV business was more resilient than expected.

 Broadband disappointed with a steep drop in ARPU.

 Cable TV subscribers contracted for the fifth consecutive quarter.

 The strategic review announced by the company on 15 April 2019 has virtually removed all valuation discounts of APTT against its Taiwanese peers. Since the review, the share price had appreciated 38%. APTT's peers are trading at a dividend yield of c.4.4% and a EV/EBITDA multiple of 11x. Our target price of S$0.16 is an aggressive 10% discount to these peers. We are downgrading APTT to REDUCE.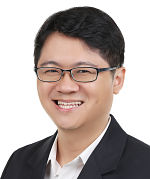 Check out our compilation of Target Prices