UOB KAYHIAN

CGS CIMB

SIA Engineering (SIE SP)

4QFY19: Earnings In Line, Aided By Engine Checks, But Unsure Of Sustainability

We are perturbed by the fifth consecutive year of decline in revenue and the low elasticity of staff costs. On the positive side, earnings from JV and associates picked up sharply, but we have little confidence on its sustainability. Meanwhile, SIAEC's line maintenance ventures have a relatively long gestation period for scale and profitability. Maintain HOLD and target price of S$2.55. Suggested entry level: S$2.30.

Riverstone Holdings

Look past 1Q19 for possible growth recovery

■ 1Q19 results were a slight disappointment, with net profit of RM30.2m making up 21.3%/20.7% of our/consensus' FY19F forecasts.

■ EBITDA margins were stable over past 3 quarters; look ahead to 2H19 for potential margin uplift on favourable FX trend and lower raw material prices.

■ We deem the current valuation at a 32% discount to peers as undemanding. Maintain Add with an unchanged TP of S$1.22.

RHB

DBS VICKERS

Banks

More Upside For NII Ahead; OVERWEIGHT

 Maintain OVERWEIGHT with BUYs on our Top Picks, UOB (TP: SGD30.80) and DBS (TP: SGD30.80). The two banks, together with OCBC, recently reported 1Q19 net profit, which met our and market expectations. 1Q19 NIM showed some QoQ divergence, with DBS & OCBC recorded a widening whilst UOB saw a 1bp narrowing. Looking ahead, rising lending yields (from lag effects of higher SIBOR) could help widen NIMs. Efficiencies from digitisation is another catalyst to drive banks' earnings higher.

HRnet Group Ltd

Singapore ops lead earnings decline

Downgrade to HOLD, TP cut to S$0.85. We downgrade our recommendation on HRnet to HOLD with a lower TP of S$0.85. We reduced our core FY19-20F earnings estimates by 11%/8% as we forecast lower earnings in FY19F, largely led by Singapore operations on 1) lower productive headcount (PHC); 2) weaker jobs outlook for professional placements; and 3) less demand from fintech companies in Singapore. Although operations in China and Hong Kong are growing, their contribution is small compared to Singapore, which accounts for half of the Group's gross profits. The headwinds in Singapore will likely be a drag on Group earnings. Peers' forward PE valuations have also derated since we initiated coverage. Due to a weaker earnings outlook and a lower valuation peg, we thus turn neutral on the stock.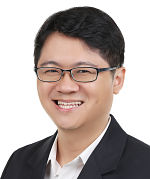 Check out our compilation of Target Prices