RHB

UOB KAYHIAN

Frencken Group (FRKN SP)

Riding The Industrial Automation Boom

 Initiate coverage with BUY and DCF-derived TP of SGD0.82, 33% upside plus 4.5% FY19F yield (implied FY19F P/E of 9x). Frencken provides global integrated technology solutions to world-class MNCs across five different business segments. For FY19F, we expect industrial automation to be the main growth driver, with orders from a key customer setting up a new factory. We project a 27% boost in FY19F PATMI. At 6.8x FY19F P/E vs peers' 9.9x, we believe this gem is undervalued.

Koufu Group (KOUFU SP)

1Q19: Results In Line; Serving Up Growth In SSS And New Outlets

Koufu's 1Q19 results were in line with our expectations. Net profit grew 12.3% yoy, driven by contributions from new outlets and overall growth in existing outlets. Koufu's food court and R&B Tea outlet openings continue to track estimates. Growth this year will come from Rasapura's full-year contribution, new outlets and steady roll-out of R&B Tea outlets. Given the positive outlook, we re-iterate BUY with PE-based target price of S$0.95.

MAYBANK KIM ENG

OCBC

AEM Holdings (AEM SP)

Progressing as planned

1Q19 met our expectations; maintain BUY

Maintain BUY as there were no surprises in 1Q19, management guidance was unchanged and diversification initiatives are progressing as planned. As such, we believe our thesis for an earnings recovery in 2020E remains intact. 1Q19 PATMI was SGD6.6m (-20% YoY); AEM is on track to meet our FY19 forecast, achieving 24% of full year estimate. The YoY decline was caused by reduced shipments of HDMT equipment, which management had already warned in prior quarters. Our forecasts and ROE-g/COE-g TP of SGD1.40 (3.1x average FY19-20E P/BV) are unchanged. Further upward revisions to guidance would be a catalyst.

SG Hospitality: Since sector downgrade, flat to negative REIT returns

Since our downgrades to Hold (both on 15 Apr) till 8 May's close, Ascott Residence Trust (ART) and Far East Hospitality Trust (FEHT) posted total returns of 0.0% and -2.3% respectively. CDL Hospitality Trusts (CDLHT), on which we maintained a Hold rating for the period, posted total returns of -2.4%. In contrast, the Straits Times Index posted total returns of -0.1%. In our last sector report, we noted that 1Q19 SG RevPARs were likely to be soft, which turned out to be the case this results season (except for ART). Looking ahead, we continue to expect RevPAR softness for 2Q19, especially for April. While the medium-term supply situation remains favourable, we are keeping an eye on the strength of Chinese demand – especially following Trump's trade threats. As at 6 May's close, ART, CDLHT, and FEHT are trading at FY19F yields of 5.9%, 5.6% and 6.0% respectively. While we continue to see a two-year runway for RevPARs to improve given the benign supply outlook, we maintain NEUTRAL on Singapore hospitality given the relatively tight dividend yields. Out of all the hospitality REITs under our coverage, we continue to see the most upside for ART as at 6 May's closing prices.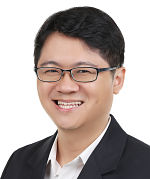 Check out our compilation of Target Prices