CGS CIMB

UOB KAYHIAN

REIT

Industrial: Muted impact from Hyflux thus far

■ Hyflux contributed 1.2% and 3.5% to rental income for AREIT and EREIT, respectively.

■ Security deposits further cushion the muted impact on AREIT; EREIT would have seen a 5.4% decline in annualised 4Q18 DPU in case of a default.

■ We maintain our Add calls on AREIT and EREIT pending greater clarity on the outcome of Hyflux's restructuring.



Keppel REIT (KREIT SP)

A New Beginning

KREIT achieved positive rental reversion of 12.9% in 2018. This year, KREIT will benefit from full-year impact of leases renewed at higher rents in 2018. In Australia, the 30-year lease to the Victoria Police will commence when 311 Spencer Street in Melbourne is completed in 1H20. MBFC will contribute the last tranche of income support in 1Q19. Thereafter, KREIT would be providing clean distribution to shareholders, unadulterated by income support. Maintain BUY. Target price: S$1.35.

MAYBANK KIM ENG

PHILLIP SECURITIES

Singapore Banks

Of NIMs & other things

Despite higher costs, 2019E NIMs will be wider

SIBOR has increased 6bps YTD, following a 63bps rise in 2018. We believe SIBOR will continue this trajectory in 2019E as: (a) some bank deposit liquidity gets diverted to Singapore Savings Bonds (SSB) and (b) MAS maintains its current SGD appreciation policy in April. Last year, funding costs for the sector rose 35bps YoY. We estimate this will more than double in 2019. Banks with high loan to deposits (LD) and smaller low cost deposits mix should see downside NIM pressure. This will affect mostly the foreign banks, in our view. Domestic banks, with lower LD ratios and higher mix of low cost deposits, should see NIMs rise further. DBS – with its strong low cost deposit franchise - is our top pick.

Golden Energy and Resources Ltd

Look forward to lower costs

SINGAPORE | MINING | 4Q18 RESULTS

 Revenue met our expectations while PATMI missed due to higher than expected production cash cost and operating expenses.

 Total volume exceeded FY18 production target by 13%. The production target for FY19e is 25mn tonnes (+10.6% YoY).

 FY18 cash cost jumped by 18% YoY but is expected to fall in FY19e.

 Coal price headwinds to remain due to extended coal import restriction from China.

 We lower FY19e EPS to 2.2 US cents (previously 2.9 US cents) due to a weaker projected coal ASP. Based on unchanged peer average forward PER of 10x and the FX rate (USD/SGD) of 1.36x, we reiterate our BUY recommendation with a lower target price of S$0.30 for FY19.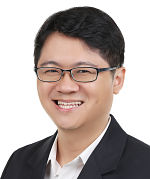 Check out our compilation of Target Prices