UOB KAYHIAN

MAYBANK KIM ENG

3QFY19: Robust ICE Growth Held The Fort; Expect Softer FY20

3QFY19 net profit increased 2.6% yoy as the growth of the higher-margin ICE segment offset the decline in the CE segment. 9MFY19 net profit was in line, at 75.5% of our full-year estimate. Revenue growth momentum of the ICE segment remained robust at 12% yoy, while that of the CE segment fell 26% yoy. We cut our FY20F and FY21F EPS by 9% and 13% to account for a weaker CE segment and flattish performance from the ICE segment. Maintain BUY. Target price: S$0.87.

Far East Hospitality Trust (FEHT SP)

4QFY18 recovery; RevPAR ramp-up ahead

We hosted an NDR for FEHT in Singapore following its 4QFY18 results. Key highlights include: (1) drivers of the recovery in 4QFY18 results; (2) positive growth outlook for its Singapore hotels and serviced residences into FY19-20; and (3) DPU growth levers from its sponsor's assets in the medium term. We fine-tuned our estimates and marginally lowered FY19/20E DPUs (2-4%) on higher interest expense and introduced FY21. Our DDM-based SGD0.75 TP (COE: 7.7%, LTG: 2.0%) is unchanged. We forecast a 5% recovery in hotel RevPARs and a ramp-up of three Sentosa properties from 2H19 YoY to anchor a 6% DPU CAGR in FY19-20E. We see upside potential from its higher Singapore RevPAR sensitivity and sponsor's ROFR pipeline. BUY.

OCBC

CGS CIMB

Wing Tai Holdings Ltd: Looking abroad

Wing Tai's 1HFY19 revenue rose 7% YoY to S$193.9m, largely due to increased property sales in Malaysia. The group's 1HFY19 PBT fell 323% to S$16.4m due largely to the absence of one-off disposal gain in 1HFY18. All considered, PATMI fell 14% to S$18.2m. Taking into account one-offs, we deem this set of results to be broadly within our expectations. The Garden Residences faces stiff competition in the area from both existing and upcoming projects. Still, we have been encouraged by the increased interest since the announcement of the future Serangoon North MRT station, slated to be in the vicinity of the project. Moving forward, we believe the group will train its sights on commercial properties overseas such as those in Australia or Japan, aided by its net cash position. Wing Tai currently trades at a consensus blended forward P/B of 0.46x, which is 0.6 S.D. below the 10-year mean. We maintain our BUY rating and fair value of S$2.41.




■ 1QFY9/19 core EPS of 4.56 Scts was above expectations, at 36.6% of our FY19F forecast.

■ Yoy earnings improvements across all business segments, led by Australian residential.

■ Maintain Add with an unchanged TP of S$2.08.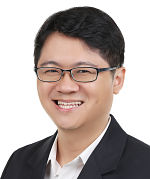 Check out our compilation of Target Prices