UOB KAYHIAN

OCBC

Health Management International (HMI SP)

1HFY19: Earnings In Line; Strategizing For The Future

1HFY19 core net profit RM31.3m (+1.0% yoy) is in line with our estimate. The group's Malaysia hospital operations continue to be resilient despite a dip in foreign patient load. HMI's recent acquisition of Plus Medical, a clinic group, looks set to support its Singapore-based specialist centre, StarMed, in the long run. Maintain BUY with a lower DCF-based target price of S$0.73 (previously S$0.77).

Hutchison Port Holdings Trust: HK$12.3b non-cash impairment

Hutchison Port Holdings Trust's (HPHT) FY18 results included a HK$12.3b non-cash impairment (largely a goodwill impairment) which we had not expected. Otherwise, core PATMI was within expectations. The non-cash impairment reduces NAV per unit by 31% QoQ to HK$3.07 or ~US$0.39, which in turn means HPHT is trading at a historical P/B of 0.66x, using 12 Feb's closing price. While this figure is still below the 5-year average of 0.73x, we no longer find HPHT's price levels attractive given the macro uncertainties. After adjustments, our fair value drops to US$0.22 and we downgrade to SELL. Revisiting our earlier Buy thesis and current downgrade to SELL, we note that while operational metrics did remain relatively stable in FY18 and progress has been made with the trade situation, we failed to anticipate 1) the large goodwill write-down, 2) the low DPU guidance of 11 to 17 HK cents for FY19, and 3) diminishing prospects of an early termination of the voluntary debt program.

CGS CIMB

RHB

Thai Beverage

Bring on the pints, please

■ Thailand's beer sales reportedly grew 7.9% yoy in 4QCY18; four consecutive months of growth since Sep 18.

■ We are positive on the SABECO integration given it reported a CY18 net profit of VND4.2tr, above its target of VND4.0tr.

■ The share price has rallied 18% YTD but the happy hour is not over yet. Maintain Add with a higher SOP-based TP of S$0.83 (vs. S$0.73 previously).




An Industrial Giant In the Making; Initiate BUY

 Initiate at BUY, high-end of Street SGD0.61 TP, 18% upside, 8% yield. ESR-REIT is a pure play on the Singapore industrial sector turnaround with a well-diversified portfolio of 57 assets located across the island. The REIT has been on a transformational path from the time ESR Group (ESR) became its sponsor (Jan 2017), with a more than twofold increase in asset value – it is currently the fourth largest listed industrial REIT. We believe the market is yet to recognise the full potential of the economies of scale from its growth and sponsor strength as it trades at an attractive FY19F yield of 8%. This is 170bps higher than that of its industrial peers and the S-REITs average.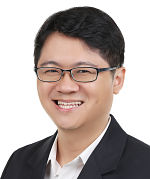 Check out our compilation of Target Prices