CIMB CGS

OCBC

Property Devt & Invt

Slow December sales

■ Dec monthly sales volumes were weaker mom but higher yoy.

■ We expect stable volumes and prices going into 2019.

■ Maintain sector Overweight on valuations; preferred picks are CAPL and CIT.

Another step up the hi-tech ladder

Mapletree Industrial Trust (MIT) recently announced its proposed acquisition of 18 Tai Seng from its sponsor for an agreed property value of S$268.3m. This is a high specification mixed-use development which is expected to generate a healthy initial NPI yield of ~6.8%. Management intends to make this transaction DPU and NAV accretive. We assume full debt funding at this juncture, and raise our FY20 DPU forecast by 2.4% (FY19 unchanged). Consequently, our fair value moves from S$2.01 to S$2.04. Other recent developments for MIT include the signing of a long lease agreement with Equinix at its 7 Tai Seng Drive property, and subsequently upgrading it to a data centre. Looking ahead, although there are concerns of continued negative rental reversions, we believe management's drive to scale up the hi-tech value chain will help to mitigate some of the weakness in the traditional industrial space. Time is needed to extract more value from this transition, but management is clearly moving in the right direction, in our view. Maintain HOLD.

UOB KAYHIAN

RHB

Singapore Airlines (SIA SP)

Weak Load Factors At SIA Cargo And Scoot Likely To Dampen 3QFY19 And Fullyear Results

SIA highlighted that RASK was "resilient" in Dec 18 and in 3QFY19. However, weak load factors from Scoot and cargo operations in December and 3QFY19 should impact group profitability. We also expect cargo traffic to decline in FY20 due to weak PMI. We believe this has not been factored in by the street. Maintain HOLD but lower our target price from S$10.40 to S$10.20. Suggested entry level is S$9.00.

Starhill Global REIT (SGREIT SP)

The Cheapest Retail/Office REIT - BUY

 Attractive valuation, and one of our sector's Top Picks with SGD 0.80 TP, which is at the high end of consensus, offering 14% upside and a FY19F yield of 6.9%. Its current P/B of 0.8x is lower than the average retail REITs of 1.1x P/B (see Figure 5) while the yield is 150bps higher than the average listed retail/office S-REITs. With the bottoming out of Orchard-road rents, limited micro-market supply and completion of overseas asset revamp, we believe Starhill is now in a much better position to deliver DPU growth. Our TP is DDM-derived (COE: 7.5%, TG: 1.0%). Key risks are non-renewal of master leases and unexpected slowdown in economy.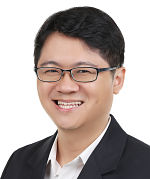 Check out our compilation of Target Prices