UOB KAYHIAN

OCBC

CSE Global (CSE SP)

Setting Up For A Steady 2019

CSE secured infrastructure projects worth S$84.8m in 4Q18, bumping up its full-year order wins to S$150.5m (+43.6% yoy). With the acquisition of Blackstar Services, CSE's acquisition plans remain on track and are likely to contribute to earnings growth momentum. At current price, the stock offers a generous dividend yield of 6.5%. Given the positive outlook, we re-iterate BUY and PE-based target price of S$0.59.

SG Hospitality: Quick 4Q18 preview – Cautiously optimistic

Singapore Tourism Board figures showed strong RevPAR growth in Oct, but indicated a weak Nov 2018. We believe that the poor RevPAR figures in Nov were driven by a 12.4% drop in Chinese visitor arrivals (vs. +8.3% YoY growth in Chinese arrivals for 10M18). Given that Chinese visitors contributed 19% of all visitor arrivals into Singapore in 11M18 and are an important growth driver, we continue to watch the shifts in US-China trade tensions closely. Meanwhile, we believe that Singapore's hospitality industry as a whole has been given ample time to absorb the meaningful supply injection in 4Q17. While some hotels may continue to be affected if the new supply is located in their vicinity, we continue to see 2019 as a good year for hospitality given the dramatically reduced pace of supply injection. At current stock prices, we see value in some of the hospitality REITs under our coverage. We have BUYs on OUE Hospitality Trust (OUEHT) [BUY; FV: S$0.79], Far East Hospitality Trust (FEHT) [BUY; FV: S$0.675], and Ascott Residence Trust (ART) [BUY; FV: S$1.18].

PHILLIP SECURITIES

RHB

First REIT

Challenging times SINGAPORE | REAL ESTATE (REIT) | UPDATE

 FIRT will be re-positioned to identify more strongly with the new co-Sponsor, OUELH.

 No compromise on paying distributions to unitholders, against the backdrop of extended receivables days.

 Price overhang as fund-raising is likely in the near-horizon in order to execute portfolio diversification strategy of acquiring from new co-Sponsor, OUELH.

 De-rating catalyst: expiring leases likely to be re-negotiated with a lower quantum and/or on IDR-denominated terms (currently on SGD-denominated terms).

 Maintain Neutral; new target price of $0.88 (previously $1.30).

Exciting Developments Ahead; Maintain BUY

 Maintain BUY and TP of SGD1.23, 15% upside plus 3% FY19F yield. We believe the stock is trading at an unjustified EV/EBITDA of 7.5x (vs regional peers' 10.6x and its 5-year historical mean of 10x) despite stable earnings and long-term re-rating catalysts ahead. We like Genting Singapore for its potential expansion into the Japan market and the upcoming reinvestment into Resorts World Sentosa (RWS), with more news flow expected in FY19.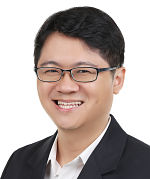 Check out our compilation of Target Prices