UOB KAYHIAN

OCBC

Shipyards – Singapore

Borr Needs A Faster Recovery To Pay Back On Time

Borr has been the biggest acquirer of stranded jack-ups from Singapore shipyards, owing close to US$1.2b in delivery financing to the yards. An examination of its business strategy suggests that the current jack-up recovery is slower than it requires. Current dayrates remain too low for Borr to repay the yards within five years. Deployment has also been lacklustre. Receivable risks exist for the yards, which remain as trading plays. Our preferred pick is SCI. Maintain MARKET WEIGHT.

First REIT: Not quite out of the woods

We attended an analyst briefing hosted by FREIT yesterday. One of the key concerns pertained to the current master leases between LK and FREIT, with the initial batch of leases due in 2021. In the event that LK should divest off its entire stake in FREIT, the possibility of lease non-renewals would be hard to ignore. While Siloam Hospitals could theoretically take over those leases, negotiated terms could leave FREIT in a less-than-favourable position. FREIT is also looking to rebalance its portfolio, where up to 50% of its assets will be located outside Indonesia within the next 3-5 years. We are of the opinion that FREIT could be looking to acquire a significant portion of OUELH's ~S$300m Japanese nursing home portfolio in 2019, with another 2-3 sizeable acquisitions thereafter. Thus, we believe that a substantial amount of funds tapped via the equity market cannot be ruled out. We maintain our HOLD rating, but cut our FV from S$1.34 to S$1.05.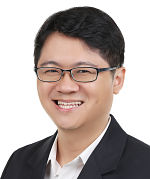 Check out our compilation of Target Prices