CGS CIMB

UOB KAYHIAN

EC World REIT

Unique e-commerce landlord

■ ECW has exposure to China's e-commerce and logistics sectors via its portfolio of seven well-located assets.

■ Visible organic revenue growth drivers in the form of inbuilt rental escalations.

■ The stock is trading at 8.8% annualised 9M18 dividend yield.

Raffles Medical Group (RFMD SP)

Medical Fees Remain In The Pink Of Health

The MOH recently published fee benchmark guidelines for surgical procedures in a bid to contain exorbitant fees. However, the benchmark is non-binding, and the effects may not be largely felt for RFMD. On the other hand, medical inflation is set to continue on its upward trajectory. Maintain BUY with a revised DCF-based target price of S$1.30.

OCBC

RHB

Singapore Residential Sector: Tough love for a sustainable future

The Singapore developers under our coverage have all delivered negative total returns YTD. Looking ahead, our analysis of demand and supply drivers for the Singapore residential sector leads us to be cautious on the outlook for 2019, especially for the first half. We believe one of the key risks to Singapore developers in 2019 would be the potential deluge of new project launches. We estimate that there may be close to 20k private residential units (excluding ECs) which could be released to the market.Given the aforementioned factors, we are projecting price growth to range between -3% to +2% for 2019. For private transaction sales volumes, we project 10k-12k units for 2019. Notwithstanding our cautious near-term outlook, we do believe valuations for Singapore developers are cheap. However, we opt to maintain NEUTRAL on the Singapore residential sector, given the near-term challenges, and would prefer to position our calls for the longer-term. Ourpreferred sector picks are UOL [BUY; FV: S$8.41] and CapitaLand (CAPL SP) [BUY; FV: S$3.96].

ComfortDelGro

Go-Jek To Start With Price Competition

Maintain NEUTRAL, unchanged SGD2.35 TP, 11% upside plus 5% FY19F yield as we believe investors can wait until the likely effect on CD's taxi business (30% of its EBIT) from the rise in competition between Go-Jek and Grab in Singapore becomes clear. While Go-Jek could focus on improved product offering and better user experience in the long term, we believe it will, in all likelihood, resort to price competition initially. Grab's response to Go-Jek's promotions will determine the nature and intensity of price competition.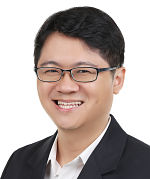 Check out our compilation of Target Prices