CGS CIMB

UOB KAYHIAN

Singapore Strategy

2019 Outlook: Keep calm and trade on

■ Our 2019 outlook is based on our house view of a total of 3 Fed rate hikes (2 in 1H19 and 1 in 2H19). To be sure, we analysed the impact of 4 hikes and noted benign effects on SREITs, home buyers, developers and banks.

■ Upgrade developers to Overweight from Neutral. Our 12-month FSSTI target is now 3,300, based on 12x CY20F P/E, or -0.5 s.d. from its mean, taking in some element of uncertainty.

Aviation – Singapore

Potential Impairment Losses For ST Engineering; SIA's Capacity Rationalisation Expected To Be Earnings Accretive

We expect ST Engineering to report S$20m-25m impairment loss for 4Q18 upon the completion of the divestment of LBI. Hence, we trim our 2018 earnings estimate by 3.1% and still expect core earnings to rise 13% each in 2018-19. SilkAir's capacity cuts and route transfers to Scoot is a step in the right direction and we expect Scoot's lower cost structure to be accretive to SIA's bottom line in FY20. Even so, we remain concerned about SIA's weak cash flow and expect final dividend payout to drop. SATS and STE remain as our top picks in the Singapore aviation sector. Maintain MARKET WEIGHT.

OCBC

DBS VICKERS

SG Hospitality: Get ready to surf the wave!

3Q18 DPU YoY growth came in at +7.7% for Ascott Residence Trust, -4.8% for CDL Hospitality Trusts, +1.9% for Far East Hospitality Trust, and -5.9% for OUE Hospitality Trust. As expected, 3Q SG Hotel RevPAR growth figures were largely flat, while we saw mixed RevPAU growth for SG Serviced Residences owned by REITs under our coverage. Looking at the sector as a whole, we expect strong RevPAR pickup in 4Q18 and 2019. Importantly, CDLHT disclosed that their SG hotels clocked a stellar 7.2% RevPAR growth for the first 29 days of Oct. Our top pick remains OUE Hospitality Trust (OUEHT) [BUY; FV: S$0.79]. Despite our concerns regarding YoY DPU performance in 2H18 (which have proven right in 3Q18), we see OUEHT's recent rout following related-party OUE Commercial Trust's dilutive rights issue as being unjustified. Current valuations look very attractive to us. We also have a BUY on Far East Hospitality Trust (FEHT) [BUY; FV: S$0.675]. As hospitality REIT valuations have become more attractive, we upgrade Singapore Hospitality from Neutral to OVERWEIGHT.

Yanlord Land Group

More incentive to speed up presales

Maintain BUY on distressed valuations; TP lowered to SGD1.62 after earnings cut. Yanlord unveiled slower-than-expected 10M18 presales at Rmb20.3bn and lower unbooked revenue of Rmb11.3bn as at Sep-18. As such, with the decline in unbooked revenue at hand, we have cut our FY19F earnings by 16% and introduced new FY20F earnings. As gearing has reached historical high, Yanlord is likely to focus on presales acceleration in 4Q and 2019 compared with more efforts spent on land acquisition ytd. The counter is still trading at an attractive valuation after our earnings cuts at 3.8x FY19F PE, which is attractive compared with its historical trough level of 5.0x PE. We therefore maintain BUY on the stock, but with a lower TP of SGD1.62.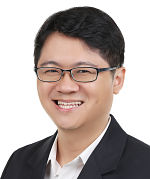 Check out our compilation of Target Prices