RHB

MAYBANK KIM ENG

Moya

New BOT Project Ramping Up Capacity; Stay at BUY

Moya has signed a cooperation agreement with Perusahaan Daerah Air Minum Tirta Moedal, the municipal water company of Semarang City, Central Java for a Build-Operate-Transfer (BOT) project. The 25-year concession calls for a new water treatment plant with output of up to 1,000 litres/s at a cost of IDR 417m. Construction should start by 23 May 2019 and is expected to be completed within 2 years. This is in line with management's aim to expand to 20,000 litres/s. We remain positive on Moya and reiterate our BUY. RHB is the only broker covering Moya.

CapitaLand Mall Trust (CT SP)

Less An Impulse Purchase

Raise DPU but maintain HOLD CMT's shares have held up well against the market in spite of underlying sector weakness. We remain cautious, though, given soft retail sales, rising online penetration and declining tourist spending on shopping. Its malls have lagged peers in growth metrics, although a sizeable portfolio and strong sponsorship could support longer-term upside. We raise DPUs by 1-7% to factor in its recently-completed Westgate deal. Still, maintain HOLD on our new SGD2.20 DDM-based TP (COE 7.0%, LTG 1.5%), in view of its slower DPU growth than peers and history. FCT (FCT SP, SGD2.16, BUY, TP SGD2.55) remains our preferred S-REIT retail exposure, for its strengthening suburban-mall footprint and potential acquisition catalysts.

OCBC

UOB KAYHIAN

SG Industrials: Opt for resilience and low valuations

Our year-end report for the Oil and Gas sector last year was titled "Awaiting contract wins", in which we expected a gradual recovery in 2018 and mentioned that a re-rating of stocks in the sector would require a continued flow of contract wins. We recall that there was significant excitement in the market in the earlier part of this year, with great expectations for new order wins along with speculation of a possible merger, but both disappointed as we cruised through the year. In the Conglos/O&M yards sub-sector, only ST Engineering is up YTD. Among transport-related names, the only stock that is up is ComfortDelgro, aided by a rally in Apr-May when Uber exited Singapore. In general, this has been a rather stable sub-sector with relatively less volatility, though SIA Engineering saw a 15% fall over two weeks post its 2QFY19 results and our rating downgrade. Looking ahead, among the Singapore Industrials space, we prefer STE [BUY; FV: S$3.95] with its earnings resilience, backed by a stable and diversified order book across industries, and SIA [BUY; FV: S$10.71] due to its low valuations. We are also upgrading SATS [BUY; FV: S$5.34] post the recent share price correction.

Oversea-Chinese Banking Corporation (OCBC SP)

Steady And Sustainable Rise In Dividend Payout

As CET-1 CAR at 13.7% is above the target range of 12.5-13.5%, we expect OCBC to improve dividend payout ratio towards mid-40%, bringing DPS to 48 S cents and dividend yield to 4.3% for 2019. Great Eastern could make a contribution to the B40 Health Protection Fund to satisfy the foreign ownership requirement applicable to insurance companies operating in Malaysia. The amount of contribution would not have a significant impact on earnings. Maintain BUY. Target price: S$14.05.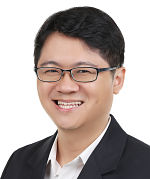 Check out our compilation of Target Prices