OCBC

RHB

Mapletree Commercial Trust: The best of most worlds

Mapletree Commercial Trust (MCT) is a Singapore-focused REIT which has a unique portfolio mix with diversified operations to various sub-sectors in Singapore. We believe the key investment merits of MCT lie in its high quality assets, strength of its management team, strong track record, and healthy balance sheet. Its portfolio comprises best-in-class assets from the retail, office and business park segments. This has been well complemented by MCT's solid management team, who has helped to build an enviable track record of having delivered positive growth in its DPU every financial year since its listing. Looking ahead, we are forecasting stable DPU growth of 0.2% for FY19F and 1.8% for FY20F. We derive a fair value estimate of S$1.79 from our dividend discount model (DDM). Coupled with a prospective distribution yield of 5.6% for FY19F, we initiate coverage on MCT with a BUY rating, with potential total returns of ~15%.

Neo Group

Stretched Balance Sheet a Key Concern

We are ceasing coverage on Neo Group due to low interest and trading liquidity of the stock. Our last recommendation was NEUTRAL with a TP of SGD0.64. As the group continues to embark on an acquisition spree, we view the high net gearing ratio of >1.9x as worrisome amidst the rising interest rate environment. We note that the new acquisitions could take more time to turn around and ramp up, while the high interest cost erodes the earnings of its core catering brands.

UOB KAYHIAN

IHH Healthcare (IHH SP)

9M18: Earnings Boosted By Increasingly Mature Greenfield Hospitals

9M18 adjusted core earnings grew 66% yoy, above expectations. Despite 3Q being the seasonal low for IHH, organic growth across its core markets, led by Turkey coupled with maturing new hospitals such as GHK and Acibadem Altunizade boosted earnings. Completion of the Fortis exercise and the subsequent turnaround throughout 2019 could catalyse IHH further. Upgrade to BUY with a SOTP-based target price of S$1.95.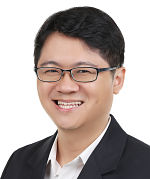 Check out our compilation of Target Prices