UOB KAYHIAN

CGS CIMB

Fu Yu Corp (FUYU SP)

Optimised Operations Backed By 9% Dividend Yield

FUYU's shift to a more diversified and sustainable customer base should continue to boost gross margin and profitability. Its recent optimisation of operations in Malaysia and Singapore are positive. We expect 3-yr EPS CAGR of 14% for 2017-19F. Initiate coverage with BUY and target price of S$0.27, based on 5.3x 2019F EV/EBITDA, pegged to peers' average. It implies 2019F ex-cash PE of 10.4x. FUYU offers a high dividend yield of 8.5%/9.0% for 2018/19F, with net cash forming 53% of its market cap.

Venture Corporation

Optimistic on the long-term outlook

■ We hosted an NDR for Venture on 23 Nov 2018.

■ The company remains confident on its long-term prospects.

■ Trade tariffs could prove to be positive for Venture. Meanwhile, the company has various experienced professionals to address the succession issue.

OCBC

RHB

Thai Beverage: Good things take time

Thai Beverage PLC's (ThaiBev) FY18 results were below expectations – core PATMI was down 19% YoY to THB 21.0b and came up to 87% of our full-year forecast. Management attributed the soft results to lackluster demand locally on the back of 1) the slow economy, 2) an increase in product prices after the implementation of higher excise tax rates at the end of 2017, and 3) an elderly fund tax at the beginning of 2018. Domestic spirits and beer volumes were down 12% and 11% YoY respectively. We continue to be wary on domestic economic weakness and the dampening effect of the increase in excise tax, which we had previously under-estimated. Nonetheless, valuations continue to be attractive with ThaiBev trading at a FY19F P/E of 15.7x (Bloomberg consensus) as at 26 Nov's close, more than 1 standard deviation below its 5-year mean and close to its 5y trough of 14.7x. After adjustments, our fair value decreases from S$0.89 to S$0.85. Maintain BUY.

Singapore Exchange

Strength In Derivatives; Keep BUY

Maintain BUY with a new SGD8.20 TP from SGD8.40, 14% upside plus 4.4% FY19F yield, pegged to 22x FY20F EPS. For the first 4.5 months of FY19, SGX recorded SADV of SGD1.04bn – below our expectations. Consequently, we cut FY19F SADV by 13% to SGD1.11bn. We raise our derivatives volume forecasts, however, on recent strength. Overall, we lower FY19F-20F earnings by 3% and 2%. Our new TP is pegged to FY20F EPS from FY19F EPS.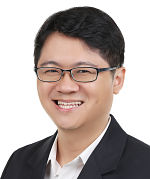 Check out our compilation of Target Prices