UOB KAYHIAN

OCBC

Banking – Singapore

Flashes Of Green Shoots Ahead Of G20 Summit

We postulate that post US mid-term elections, President Trump's agenda could switch towards shoring up economic growth ahead of the Presidential Election in 2020, including pursuing a win-win trade deal with China. The US and China are moving ahead with the dinner meeting scheduled for 1 Dec 18. We are cautiously optimistic that progress would be made at their meeting post the G20 summit in Argentina. BUY DBS and OCBC. Maintain OVERWEIGHT.

SIA Engineering: Headwinds and some turbulence

The share price of SIA Engineering Company (SIAEC) has corrected by about 15% since our downgrade on 9 Nov 2018 post 2QFY19 results, based on the last close on 23 Nov. A reduction in work volume and keen competition has weighed on results, and this may continue in the mean time, pressuring operating margins and hence possibly dividends in the future. We see few catalysts for the stock, except for 1) less pricing pressure from airlines under a lower oil price environment, or 2) a possible privatisation by SIA. The latter has been a topic of interest for years but there has been more talk ever since news of HAECO's privatisation by Swire Pacific in Jun this year. With the dim outlook, we fine-tune our estimates as well as terminal growth assumption from 1% to 0.5% such that our FV estimate slips to S$2.64. Over the longer term, the competition from rivals such as Chinese MRO providers may remain unabated, though SIAEC is still relatively well-positioned with its strategic partnerships. Maintain HOLD.

CGS CIMB

PHILLIP SECURITIES

Venture Corporation

Optimistic on the long-term outlook

■ We hosted an NDR for Venture on 23 Nov 2018.

■ The company remains confident on its long-term prospects.

■ Trade tariffs could prove to be positive for Venture. Meanwhile, the company has various experienced professionals to address the succession issue.

Golden Energy and Resources Ltd

Production on track but some price headwinds

 Revenue and net profit missed our expectations due to higher operating expenses and correction in coal prices.

 Production surged 66% while coal prices slightly dropped.

 Multiple upward pressures on cash cost. We lower FY18e EPS to 2.7 US cents (previously 3.1 US cents) due to a higher than expected cash cost and a lower projected ASP. Based on unchanged peer average forward PER of 10x and the FX rate (USD/SGD) of 1.36x, we reiterate our BUY recommendation with a lower target price of S$0.36 for FY18.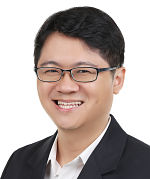 Check out our compilation of Target Prices