CGS CIMB

OCBC

Jadason Enterprises Limited

Not out of the woods yet

■ Jadason's 3Q18 revenue decline of 21% was less severe than we expected, leading to 9M18 revenue achieving 83% of our full-year forecast.

■ The 3Q18 net loss of S$0.2m was also smaller than expected. At 9M18, net loss was S$0.6m versus our expectation of a full-year net loss of S$1.0m.

■ Adjusting for the better-than-expected revenue, our FY18F net loss forecast is reduced to S$0.8m versus S$1.0m previously. Maintain Add.

CapitaLand Limited: Expect Christmas presents from China in 4Q18

CapitaLand Limited: Expect Christmas presents from China in 4Q18CapitaLand's 3Q18 results met our expectations, with operating PATMI rising 13.3% YoY to S$233.7m. CapitaLand has been active on reconstituting its portfolio, making total investments of S$6.1b YTD. This has been partially balanced by divestments amounting to S$4.0b, which generated gains of S$288.7m. Looking ahead, CapitaLand expects to recognise ~RMB6.4b of revenue (100% basis) from China in 4Q18, which is significant given that 9M18 value recognised was RMB6.2b. Given CapitaLand's active capital recycling strategy and continued efforts to boost the value of its properties, it generated a ROE of 6.9% for 9M18 (annualised ~9.2%). This puts it well on track to deliver its annual ROE target of at least 8%. After updating the FV/share prices of CapitaLand's listed entities and net debt assumptions in our RNAV model, our fair value on CapitaLand moves from S$4.09 to S$3.96, still based on a 20% RNAV discount applied. Maintain BUY.

RHB

UOB KAYHIAN

Amara

Stronger Revenue From Hotel Segment; BUY

Maintain BUY with a SGD0.88 TP, 110% upside, pegged to a P/RNAV of 0.65x. We remain bullish on Amara following its 3Q18 results release, which saw revenue rising 22% YoY on strength in the hotel space. Looking ahead, we see further improvements from newly-opened Amara Signature Shanghai's margins. Revaluation gains for investment properties could potentially bump up 4Q18 earnings as well.

Health Management International (HMI SP)

1QFY19: Short-term Pains To Prepare For The Long Haul

1QFY19 core PATMI RM14.2m (-10.2% yoy) was below our estimates. While its hospital operations performed well, with higher inpatient bill size supporting revenue growth of 6.7% yoy, there was a drag on PATMI due to capitalised expenses and start-up losses in StarMed. The new specialist centre, StarMed will take some time for turnaround, but its future looks to set to be on the growth trajectory. Maintain BUY with a revised DCF-based target price of S$0.77 (previously S$0.84).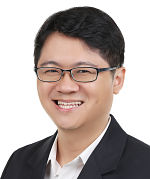 Check out our compilation of Target Prices