MAYBANK KIM ENG

CGS CIMB

Valuetronics (VALUE SP)

Decent showing despite headwinds

Core 2QFY19 met expectations; TP –9% on macro headwinds

Despite a 1.3% YoY fall in revenue, 2QFY19 core PATMI (+14% YoY) met our expectation driven by a favourable product mix and FX gain. While management's tone suggests business momentum is intact for FY19E, we conservatively shave FY19-21E core EPS by 4-7% as: i) smart-lighting recovery could fall short of our expectation; and ii) other businesses could slow if the trade war escalates. Accordingly, our ROE-g/COE-g TP is lowered 9% to SGD0.96 based on 2.1x FY19E P/B from 2.3x previously. We like the stock due to attractive FY19-21E dividend yields of 6-8%, and strong balance sheet (zero debt) with cash equal to 48% of market cap. Maintain BUY.

Wilmar International

Strong 3Q results despite US-China trade row

■ Wilmar posted a strong 3Q core net profit, which we deem to be above expectations due mainly to better-than-expected oilseeds and grains profit.

■ The tropical oils division also posted better earnings as higher downstream processing margins more than offset the weaker palm products prices.

■ Maintain Add with SOP-based target price of S$4.10/share, due to its strong results, attractive valuations and plans to list its China operations.

PHILLIP SECURITIES

OCBC

800 Super Holdings Ltd

Transitional pains

SINGAPORE | INDUSTRIALS | 1Q19 RESULTS

 Revenue 4.6% lower than expected, PATMI 51% lower than estimate

 We under-estimated the purchase of supplies and disposal charge by 23%

 Returned to profit after 4Q18 surprise loss; underpinned by QoQ improvement in core business

 Downgrade to Neutral; new target price of $0.80 (previously $1.03) as we slash FY19e and FY20e earnings estimate by 45% and 43% respectively

OUE Limited: Transform and roll out

OUE's 3Q18 numbers were within our expectations. Revenue increased by 0.8% YoY to S$183.3m, while core PATMI came in at S$15.4m, comprising 29.9% of our full-year forecast. We note that management has firm plans to pare down debt, possibly reaching a net cash position within the next 6 months. We understand that management wants to remain nimble in the market, with sufficient dry powder to capture opportunities as they arise. With their stake in First REIT, we think that OUE could consider re-evaluating/re-purposing some of the REIT's older assets, and/or leveraging the platform to bulk up on non-Indonesian assets. In our view, this should be premised on OUE / OUELH taking over Lippo Karawaci's remaining 10.6% stake in First REIT. Separately, following the sale of the office components of OUE Downtown, we believe that a special dividend could potentially be in store. We maintain our BUY rating and FV of S$2.25 for now.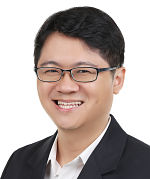 Check out our compilation of Target Prices