CGS CIMB

PHILLIP SECURITIES

Sunningdale Tech Ltd

Margin pressure to continue

■ Aided by a foreign exchange gain of S$2.3m, Sunningdale Tech achieved 80.5% of our FY18F net profit forecast.

■ Gross profit margin continued to decline (12.3% in 3Q18 versus 14.3% in 3Q17) due to higher costs and pricing pressure from customers.

■ We leave our forecasts and TP unchanged as we believe 4Q18 will remain challenging. Maintain Add.

ComfortDelGro Corp Ltd

Big ticket acquisition and fund investment

3Q18 RESULTS

 Revenue and PATMI were within our expectation

 Proposed acquisition of Buslink (Australia) and set up of corporate venture capital fund

 Upgrade to BUY; new target price of S$2.69 (previously $2.78) as we raise our assumptions for staff, repair and maintenance costs

OCBC

UOB KAYHIAN

City Developments Limited: Under-loved, undervalued?

City Developments Limited's (CDL) 3Q18 results were in-line with our expectations. PATMI increased 10.4% YoY to S$161.8m on the back of a 17.7% jump in revenue to S$1,016.9m. Notwithstanding the lower sales value of its Singapore projects in 9M18 and the likelihood that industry headwinds would likely persist in the foreseeable future, we do see some encouraging signs. These stem from i) CDL's share buybacks which are supported by its strong balance sheet (net gearing of 23%), ii) resilient ASPs which are tracking above our initial expectations, iii) diversification of income streams with the acquisitions of two UK investment properties, notwithstanding Brexit uncertainties, and iv) upcoming launches will not be subjected to the latest revision in guidelines on the minimum average unit sizes. Following CDL's share price decline, we believe negatives are priced in and value has likely emerged. After adjustments, we derive a higher fair value estimate of S$10.73 (previously S$9.81). Upgrade from 'Hold' to BUY.

First Resources (FR SP)

3Q18: Results Within Expectations Despite Weaker CPO Prices

FR's 3Q18 results are within our expectations. Despite lower selling prices in 3Q18, earnings rose qoq and yoy, supported by higher sales volume, which outperformed the industry's as Indonesia's palm oil inventory was building up fast in 3Q18 due to logistical bottleneck. FFB production is likely to be flat yoy in 4Q18, on track to meet our expectation of 18% growth for 2018. Maintain HOLD. Target price: S$1.60. Entry price: S$1.40.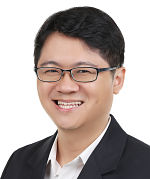 Check out our compilation of Target Prices