CGS CIMB

MAYBANK KIM ENG

Memtech International

3Q18: at customers' whims and fancies

■ 3Q18 core net profit of US$2.9m was a miss due to weaker margins.

■ Barring any major delays, we project 10% topline growth and stronger margins to drive our 17-19% EPS growth p.a. over FY19-20F.

■ Maintain Add with 6-8% dividend yield; we think the recent correction has priced in near-term weakness at 6.2x FY19F P/E and 0.6x FY18F P/BV.

Genting Singapore (GENS SP)

Recent selldown unjustified; U/G to BUY

U/G from HOLD; TP raised 3 cents to SGD1.29

Since reporting 2Q18 results, GENS' share price has plunged 28%. 3Q18 results not only pleasantly surprised us, but GENS is cautiously optimistic on its outlook. We raise our earnings estimates by 5-7% and TP by 2% to SGD1.29 on an unchanged 10x FY18 EV/EBITDA (slightly below 5-year mean). In our view, GENS is unjustifiably trading at 'crisis' valuations of 5.4x FY19 EV/EBITDA or nearly half the 5-year mean and 1.3x FY19 P/BV or only 0.1x above the Global Financial Crisis trough. BUY for 45% upside.

OCBC

UOB KAYHIAN

SATS Ltd: Positive long term outlook

SATS Ltd delivered a 4.2% YoY rise in revenue to S$453.1m and a 9.0% decrease in net profit to S$65.7m in 2QFY19. Underlying net profit was also S$65.7m, which was a 0.8% YoY rise. 1H18 net profit was S$129.6m, which was 51% of our full year figure and in line with expectations. Trade tensions and weaker sentiment have impacted emerging market currencies and trade volumes. At the same time, higher oil prices and competition in the airline industry should continue to result in pricing pressures on SATS. Notwithstanding the short term challenges, the longer term outlook remains positive with aviation volumes and demand for safe, quality food set to increase. Meanwhile, the share price has appreciated by about 4% vs. the STI's 2% fall since our upgrade to Buy in mid Sep. With the limited upside potential, we downgrade our rating to HOLD with an unchanged FV of S$5.39. An interim dividend of S$0.06/share has been declared, which is the same as last year.

Singapore Telecommunications (ST SP)

2QFY19: Bharti Exacts Maximum Damage

Singtel registered strong net addition of 41,000 in Singapore and 93,500 in Australia for post-paid mobile subscribers. However, Group Consumer was affected by a temporary suspension of NBN migration and depreciation of the Australian dollar. Bharti incurred huge losses of S$176m as mobile ARPU declined 31% yoy while finance costs increased 30% yoy. We expect recovery at Telkomsel to continue. Exchange rates for regional currencies have also shown some recent signs of strengthening. Maintain BUY on defensive Singtel. Target price: S$3.90.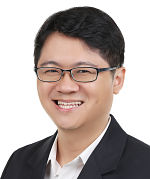 Check out our compilation of Target Prices