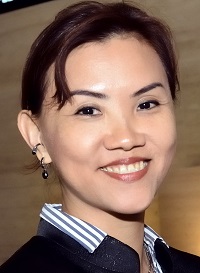 This article by Jennifer Tan (left, Director, Research & Products, Equities & Fixed Income, at the Singapore Exchange) was published in SGX's kopi-C: the Company brew series. The article is republished with permission.



Most of Sam Lim's earliest memories revolve around the sizzle of finely chopped garlic in hot oil, the aroma of Chinese stir-fry, and the constant clang of his grandmother's wok on the stove.





"When I was five, I remember hanging out in the kitchen to watch my granny cook," recalled the Executive Chairman of SGX-listed No Signboard Holdings Ltd, referring to No Signboard Seafood brand founder Ong Kim Hoi, who passed away in 2014 at the age of 74.



"In the late 1970s, Singapore chilli crab was traditionally prepared in a tomato sauce base. But my granny disagreed with the mix of ingredients. First, she created her own chilli sauce, and second, she chose to cook crab in white pepper sauce because she felt black pepper was too strong and overpowered the fresh taste of live crab."



Ong's unique and tantalising White Pepper Crab recipe drew in the crowds. Since her stall at the Mattar Road hawker centre in Aljunied lacked a proper sign - only a wooden plank painted in orange - it became known as the No Signboard or 无招牌 (wu zhao pai) stall. In 1990, Ong moved the business to the Farrer Park hawker centre, where the brand continued to grow.





Lim's decision to join the family business eight years later was a watershed moment.


"I had worked all kinds of jobs - ranging from third chef in a Swensen's restaurant and hotel bell boy to cargo hand and petrol pump attendant, but never thought of doing my own family business, because I wanted to strike out on my own," he said.

But after his National Service, at the age of 21, Lim changed his mind. "My grandparents and parents were getting old. I realised that it was now or never."

Under his leadership and a S$300,000 loan from a friend - "Tell me, which bank would be willing to lend you S$300,000 without collateral and a proven track record?" - Lim was able to transform his grandmother's hawker business into a renowned chain of seafood restaurants in Singapore.

Secret Recipe

Today, No Signboard Holdings owns and operates three premium seafood restaurants in iconic locations across Singapore - the Esplanade, VivoCity and The Central @ Clarke Quay - as well as one restaurant under a franchise agreement in Geylang.

His grandmother's delectable White Pepper Crab recipe remains a closely guarded secret to this day, known only to select members of the family.

In June 2017, Lim was appointed No Signboard Holdings Executive Chairman and Chief Executive Officer. The Group, which listed on SGX's Catalist board last November, has a market capitalisation of about S$70 million.

In a testament to its strong branding, No Signboard has received numerous accolades over the years, including the SG50 Prestige Enterprise Award 2015/2016 - Singapore's Top F&B Brand for Seafood Category, and Outstanding Brands - Beer 2016 award for its beer business.

Looking back, No Signboard Holdings' decision to move from the suburbs to a central location - the first being the Esplanade, Singapore's premier arts centre in the scenic Marina Bay area - was instrumental in the development of its fortunes.

"Ten years ago, most seafood restaurants were located in the suburbs of eastern or western Singapore, and those in the Orchard Road area were the likes of Tung Lok, Crystal Jade and Lei Garden," Lim said.

"Our move to town made a huge difference - it raised brand awareness and boosted our position."

Selling quality, premium seafood - like Alaskan king crabs, Australian snow crabs, Boston lobsters and Canadian geoducks - also helped to build a loyal following.

"Such delicacies, at such top quality, are not sold regularly by our peers, which helped differentiate us from the competition," he added.

This year, No Signboard Holdings continues to forge ahead with a slew of new brands and concepts.

Irons in the Fire

In June, the Group announced its diversification into Singapore's hot pot market by securing franchise rights for China's Little Sheep hot pot restaurant, renowned for its delicious soup base made from Mongolian lamb and 36 spices.

Under the agreement, No Signboard aims to set up one restaurant per year under the Little Sheep brand in Singapore within the first five years.

That same month, its Tao Brewery subsidiary acquired the remaining 20% stake it did not own in Danish Breweries, with the aim of expanding the distribution of the latter's signature Draft Denmark beer in the domestic and overseas markets.

Established since 2014, Draft Denmark is distributed across 300 outlets - comprising pubs, coffee shops and clubs - in the city-state. An estimated 80,000 barrels or 2.4 million litres of its lager are sold annually in Singapore.

Likewise in June, the Group unveiled plans to establish a new fast-food chain - the Hawker - which will offer consumers hawker-themed food in the form of burgers, buns or wraps. The menu includes black pepper crab burgers, Hainanese chicken rice burgers, Nasi Lemak burgers and Roti Prata wraps.

Its first Hawker outlet will debut by the end of this month, and at least another two will be rolled out by early 2019, targeting consumers in the Central, Eastern and Western regions of Singapore.

Singapore's fast-food market is forecast to expand by 5% to 10% per annum towards 2022, with Asian fast-food gaining more significance, according to Euromonitor data.

The Group has developed a line of ready meals under its Powered by No Signboard endorsement - including chilli crab spaghetti, Hokkien mee and Nasi Bryani - produced by its outsourcing partner and distributed via vending machines across the city-state.

It is also in talks with food delivery platforms like GrabFood, Deliveroo and Food Panda to generate more take-away sales not restricted by seating capacity in its dining outlets.

"We noticed that ready meals are becoming increasingly popular with today's busy consumers, who are willing to pay for convenience," Lim added.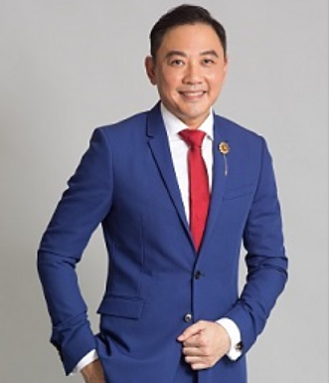 "It's always been No Signboard's mission to expand our restaurant portfolio, offering a variety of cuisines to cater to a wide consumer base, targeting different demographics and taste preferences."
-- Sam Lim (photo),
CEO, No Signboard Holdings.
This trend is set to continue - Singapore's market for home delivery and take-away food is estimated to hit US$100 million in value by 2022, Euromonitor data showed.

Earlier this month, the Group signed an exclusive master franchise agreement to expand South Korean chicken and burger chain Mom's Touch to Singapore and Malaysia. It intends to open eight outlets in both markets within the first three years of the franchise agreement.

The name of the brand is derived from the way it prepares food - similar to the heart-warming manner in which a mother cooks for her family. Its signature chicken is hand-battered, hand-breaded, and marinated with a special blend of spices for a fuller, juicier taste.

That's not all. Lim has a few more irons in the fire - "perhaps another franchise with a dessert concept, and maybe a deal involving a Michelin star restaurant".

"It's always been No Signboard's mission to expand our restaurant portfolio, offering a variety of cuisines to cater to a wide consumer base, targeting different demographics and taste preferences," he added.

"The Group is in a growth phase, and we look forward to bringing more popular franchises to Singapore and the region, pampering the taste buds of customers, and growing our revenue base to enhance shareholder value."

By broadening its business model and adding new partners, No Signboard can also extend its overseas footprint more quickly and effectively by leveraging on any single brand within its stable, Lim noted.

Spreading Wings

Next year, next stop: Shanghai.

"We plan to roll out the No Signboard Seafood concept there next May or June, and then the No Signboard Kitchen brand - which offers Sichuan delights like dumplings - in September or October," Lim said.

The choice of China's eastern coastal city is important. "It's a sea port, which makes it more convenient for us to import our premium ingredients," he added.

Other target markets in 2019 include Cambodia, Malaysia, and possibly Japan. "Next year, it's all about execution - growing the brands we've acquired this year. Between year 3 and year 5, we will hopefully see the desired results."

But with any overseas venture, prudence must always be the watchword. "We need to be very careful about our overseas investments - always start small, and learn to walk before we run," he emphasised.

Lessons learnt from Lim's previous forays in Macau, Hong Kong and Jakarta have also proved invaluable.

"The mistake many entrepreneurs make is to think that a big market always means big business. It's not easy to make money in a large market, and when you fall, it's very difficult to recover," Lim noted.

Competition is another bugbear. "Competitive pressures are escalating, and competitors are moving much faster. Without this issue, we might not have chosen to list the business," he admitted.

Nonetheless, No Signboard's SGX listing has helped raise its profile and expedite the search for funding and partnerships, as well as execution of deals, he pointed out.

And while Lim has a lot on his plate, he remains unfazed. "I don't like to take shortcuts, and I am not afraid of hard work - basically, you can't achieve anything of value without it."

He also makes it a point not to worry. "If I'm worried, it means there's a problem, and if there's a problem, I will take steps to resolve it."

And when it comes to making the tough decisions, Lim believes in setting aside time to think things through.

"If I can't decide, I will not force a decision. Instead, I'll take a break, cancel other less important meetings, and do something else, such as going for a run, so that I can clear my mind," he said.

"You need to be in the right frame of mind - it's very tough to reverse the consequences of a poorly or hastily made decision."

And there is much at stake - Lim has his family's three-decade-old heritage to consider. "Building this legacy is what inspires me," he said with a smile.

"We started out with nothing - just my granny's hawker stall - and since then, the Group has come a long way. I want to ensure that our growth and expansion is done in a sustainable and prudent way - it's not about myself or my ego."


Financial Results
Year ended 30 Sept
(S$ '000)

2017

2016

2015

Revenue

24,393

22,743

25,251

Profit before income tax

9,315

9,410

10,767

Profit attributable to
owners of company

7,722

7,823

9,039
Quarter ended 30 June
(S$ '000)

3Q2018

3Q2017

% Change


Revenue

6,804

7,085

-4.0

Profit before income tax

901

4,444

-79.7

Profit attributable to
owners of company

761

3,647

-79.1
Source: Company data; IPO prospectus


Majority of funds raised from the Group's IPO would be channelled towards establishing new chains of casual dining restaurants, as well as developing and expanding the Beer Business.




In June 2018, the Group acquired the remaining 20% in its subsidiary, Danish Breweries, thereby entitling the Group to 100% of Danish Breweries' contribution, while increasing management control to expand the Beer Business. It intends to boost the range of products by adding bottles and cans etc., while increasing its presence in coffee shops and supermarkets in the region.




The Group has entered into a franchise agreement to develop and operate a well-known hotpot restaurant chain, Little Sheep, in Singapore, targeting to open five outlets in the next five years in the domestic market.




The Group marked its entry into fast food by setting up the Hawker QSR, offering burgers with a local taste, and plans to open the first three outlets in Singapore between October 2018 and January 2019.




It is also exploring various methods and menus to revitalise its seafood restaurant business, so as to increase the average table turnaround time and average regularity of returning customers.
No Signboard Holdings Ltd
No Signboard Holdings, which traces its origins to the late 1970s, is a leading lifestyle F&B player in Singapore. Principally engaged in operating a chain of seafood restaurants under its No Signboard Seafood brand, it is widely known for its signature White Pepper Crab dish, created by brand founder Mdm Ong Kim Hoi. The Group also has a Beer Business, which promotes and distributes its Draft Denmark brand of beer, and a Ready Meals Business, which distributes ready meals under its Powered by No Signboard endorsement. The Group was listed on the Catalist board of Singapore Exchange on 30 November 2017.
The company website is: www.nosignboardseafood.com.
Click here for the company's Stockfacts page.
For the quarter ended 30 June 2018 financial results, click here.