UOB KAYHIAN

CGS CIMB

CapitaLand (CAPL SP)

Acquisition Of US Multi-family Portfolio

CapitaLand makes its first foray into US multi-family properties via the acquisition of 16 freehold properties for US$835m (S$1.14b). The defensive suites of class B properties are highly resilient, seeing only 4-5% rent arrears during recessions. The acquisition is likely to see earnings accretion of 1.4%, based on 2017 pro-forma EPS. Management would like to spin off these assets into investment vehicles/ partnerships in the longer term, and build similar businesses in other markets, like China. Maintain BUY and target price of S$3.78.

Sembcorp Industries

Spot power prices at 3-year high in India

■ Average Sep electricity spot prices in India are at Rs4.13/kwh with a high of Rs6.50/kwh in the past two days; on higher demand and lower renewables.

■ If this continues for the rest of Sep, average spot prices could reach Rs4/khw for 3Q18, similar to the levels in 2Q18, in our view.

■ Due to maintenance, TPCIL/SGPL's utilisation was lower in July-Aug but we think SCI India's 3Q18 profit could remain impressive due to the spot prices.

■ Consistent performance in India is the key catalyst. Maintain Add and TP of S$3.49 on SOP valuations. We leave our EPS unchanged for now.

PHILLIP SECURITIES

PHILLIP SECURITIES

Combine Will International Holdings Ltd

Diversification out of China

SINGAPORE | CONSUMER| SITE VISIT

18 September 2018

 Cost savings from cheaper labour force in Indonesia

 Diversifying out of China gives Combine Will an edge over other vendors

 Current share price of $1.05 represents a PE of 10.2 based on 1H18 annualised earnings

First REIT

A new dawn

SINGAPORE | REAL ESTATE (REIT) | UPDATE

 OUE Limited and OUE Lippo Healthcare (OUELH) collectively acquiring 100% of the shares in Bowsprit Capital Corporation Limited (Bowsprit), the Manager of First REIT (FIRT), from Lippo Karawaci (LPKR).

 OUELH also acquiring 10.63% of FIRT units from Bridgewater International Limited (Bridgewater) (subsidiary of LPKR).

 OUELH and LPKR will each have 10.63% stake in FIRT upon completion of transaction.

 New ROFR pipeline from OUELH – which includes healthcare assets in Japan, China, Malaysia – in addition to existing ROFR pipeline from LPKR.

 Cash infusion from LPKR's divestment of stake in Bowsprit and FIRT through its holding companies, will ease its cash flow status and potentially improve receivables at FIRT.

 Maintain Neutral with an unchanged TP of S$1.31.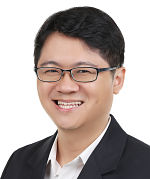 Check out our compilation of Target Prices