UOB KAYHIAN

CGS CIMB

PropNex (PROP SP)

Steady Hands In Good And Bad Times

PropNex is the largest real estate agency in Singapore (with 43.8% of the residential primary private market in 2017). With negatives from the recent cooling measures priced in, the stock now offers an attractive 12.3% FCF yield (sustaining a 5.5% dividend yield) for 2019. We believe it is a low-risk proxy to Singapore property with a future-proof business model. Leveraging on its strong brand equity, PropNex has also expanded regionally. Initiate coverage with BUY and target price of S$0.65.

OUE Commercial REIT

Deepening CBD office footprint

■ OUECT has proposed to acquire OUE Downtown office towers for S$908m.

■ Transaction NPI yield of 5%; deal to expand exposure to the key nodes within Singapore CBD.

■ Purchase to be funded by a S$587.5m equity fund raising and S$361.6m debt. Maintain Hold with a rights-adjusted TP of S$0.60

RHB

RHB

Kimly

Visit To a Productive Coffee Shop

Maintain BUY, TP of SGD0.46, 44% upside, based on our expectations of a better 4Q. For the first instalment of our Expedition Series, we visited Kimly's productive coffee shop which focuses on automation and digital solutions to improve efficiency, while reducing the reliance on manpower. While adapting a QR code payment system will still take a while, its trayreturn initiative is mutually beneficial for customers and should enable Kimly to save on manpower costs.

Avi-Tech Electronics

Sector Headwinds To Continue

Maintain NEUTRAL, new DCF-derived TP of SGD0.38 from SGD0.43, 5% downside. After attending Avi-tech's briefing, we understand that its engineering division will likely take about six months to ramp up again. The semiconductor sector slowdown has impacted its engineering segment. Going forward, its burn-in service business should continue to grow steadily, but profitability will likely be muted due to the engineering unit's weak performance. Management expressed interest in rewarding shareholders with good dividends – since its cash flow and balance sheet are still healthy – with an attractive FY19F yield of 7.7%.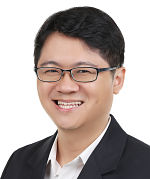 Check out our compilation of Target Prices