CGS CIMB

UOB KAYHIAN

Ascendas REIT

Private placement to fund inorganic growth

■ AREIT has announced a private placement to raise S$452m to part-fund a new acquisition in UK and development project in Singapore, as well as to pare down debt.

■ Portfolio size is expected to increase to S$11.4bn post transactions.

■ Gearing would be slightly higher at 37.7% after acquisitions and placement exercise.

■ We maintain our Add call and DDM-based TP of S$2.89, pending more details.

Aviation – Singapore

New Competitor For STE; SATS Is Now Our Top Pick In The Sector

The introduction of a new player in the cybersecurity solutions arena, one helmed by a former key executive, could impact STE's plans to double Smart City-related revenue over a five-year period. We thus lower our fair value for STE from S$4.10 to S$3.80. Our top pick within the sector is now SATS and we expect increasing ship calls at MBCC and new routes launched by JAL to boost earnings in the coming quarters. Maintain MARKET WEIGHT.

MAYBANK KIM ENG

OCBC

Netlink Trust (NETLINK SP)

Safety First

Defensive-yield play. Initiating with a BUY

As Singapore's de facto fibre broadband network monopoly, NetLink offers a captured market and stream of sustainable cashflows to support capex and its 100% cash distribution policy. Our DDM-based (6.0% COE, 0% LTG) TP of SGD0.93 offers healthy upside that drives our BUY. We believe NetLink's business structure is less volatile than other yield plays such as REITs and telcos. Better earnings stability and visibility on an average 3% DPU growth over FY19E-22E merit a BUY, in our view. Any changes to its regulated returns based on a 7% pre-tax, regulatory WACC is the key upside or risk to outlook.

Keppel Corporation: Staying the pace

Upstream recently reported that Golar LNG is evaluating alternative shipyards to build future FLNG vessels. Recall that Golar LNG had previously contracted with Keppel to convert its existing vessels, Hilli, Gimi and Gandria into FLNG vessels. While there has been some market worry for Keppel, based on the transcripts by Golar, it appears that the discussion with non-Singaporean yards are based on using Golar's Mark 2 design, i.e. for newbuilds. Keppel's work, on the other hand, involves the conversion of vessels. On the property side, it was disclosed last week that another plot of land in the Sino-Singapore Tianjin Eco-City has been successfully bid for, with a price of RMB6,700 psm of GFA or RMB 166m/ha. Comparing the land price based on land area, the transacted land plot has fetched higher values than previous transactions. However, on a GFA basis, the price is lower. Meanwhile, we update our SOTP-based fair value and also account for the group's latest sale of its direct stake in KDC REIT. As such, our fair value estimate slips from S$8.70 to S$8.38. Maintain BUY.

PHILLIP SECURITIES

OCBC

Qian Hu Corporation Limited

Evolving to Aquaculture for growth

SINGAPORE | CONSUMER | SITE VISIT

 Embarked on new aquaculture business with the objective of producing antibiotic-free sustainable edible fish

 Targeting aquaculture business to be many times bigger than ornamental fish

 Revenue contribution since 3Q17 from new aquaculture business has not been meaningful yet

Soilbuild REIT: Proposed acquisition of two Australian assets

On Friday, Soilbuild Business Space REIT (Soilbuild REIT) announced the proposed acquisitions of two 100%-occupied Australian assets: a centrally located office in Canberra ("14 Mort Street") for S$55.0m and a poultry processing plant in Adelaide ("Inghams Burton") for S$61.3m. The acquisitions are expected to be completed in 3Q18. We note that 14 Mort Street has a 3.75% annual rental escalation while Inghams Burton's rental escalation is pegged to the % change in Australian CPI. Funding is likely to be a combination of (i) Australian dollar loans and through (ii) the issuance of S$60m or S$100m perpetual securities. Based on FY17 financials, DPU accretion from the acquisitions would be 1.19% (in the case of S$60m perps) or 0.14% (in the case of S$100m perps), on a pro forma basis. Post acquisition, the Australia properties are expected to make up 9.5% of Soilbuild REIT's portfolio valuation. While we note the DPU accretion is minimal, we see this geographical diversification as a right step for Soilbuild REIT's portfolio. For now, we maintain BUY on Soilbuild REIT with an unchanged fair value of S$0.69.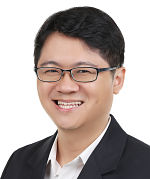 Check out our compilation of Target Prices